I JUST GOT MARRIED TO MY FILIPINA BRIDE. HERE ARE 10 HIGHLIGHTS OF MY EXPERIENCE.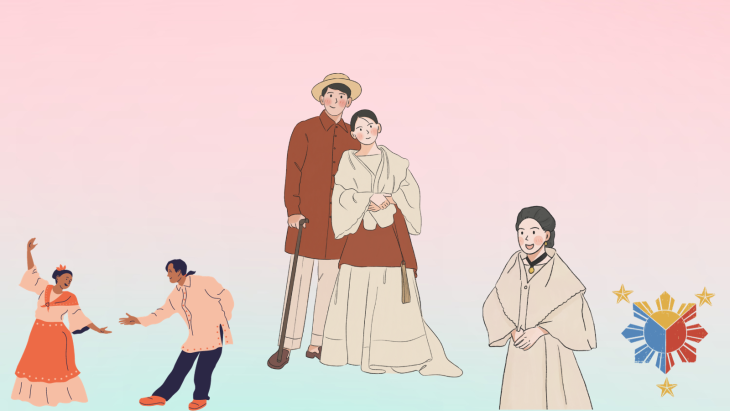 I Just Got Married To My Filipina Bride. Here are The 10 Highlights of My Experience.

Marrying a Filipina bride is an amazing and life-changing experience. The Philippines is a nation known for
its warm-hearted people, rich culture, strong family values, and breathtaking landscapes. When you marry
a Filipina, you embrace not just the love of your life but also a diverse range of customs and traditions.

Let's take a look at the 10 highlights of the experience of marrying a Filipina bride.

Warm Filipino Hospitality
When you marry a Filipina, one of the first things you'll experience is her family's warm hospitality and
welcome. Filipino culture is profoundly imbued with the idea of "pakikisama," which refers to a sense of
closeness and togetherness. You'll immediately become a member of her extended family and the warm
embraces of her loved ones will make you feel appreciated and respected.

Delicious Filipino Delicacies/Cuisines
The tastes of Filipino food are a delicious combination of those from different cultures. When you marry
a Filipina, you get access to a variety of delicious delicacies like adobo, bagnet, sinigang, and lechon. Food
becomes a shared love language, and trying various tastes together is a wonderful experience.

Strong Family Values
Family plays a vital role in Filipino culture, and marrying into one will give you a firsthand experience of
their unwavering commitment to one another. It's heartwarming to see how they support and take care
of each member of the family. Witnessing their commitment will help you realize the importance of
cultivating and valuing family relationships even more, ensuring that they remain strong and resilient.

Festive Celebrations
Filipinos are renowned for having a full calendar of festivals and events, such as fiestas, birthdays, and
karaoke nights, which produce long-lasting memories and strengthen relationships with extended family
members.

Resilience in Times of Adversity
Filipinos are known for their resilience and grace, which makes them ideal partners, providing unwavering
support throughout challenging times.

Faith and Spiritually
Religion plays a significant role in the lives of many Filipinos. Filipinos, who are mostly Roman Catholics,
place a high value on religion. When you marry a Filipina bride, you must embrace her faith and engage in
her traditions, which will provide you with a spiritually rewarding experience as you share her values and
traditions.

Cultural Exchange
Marrying someone from a foreign culture gives a unique opportunity for cultural exchange, allowing you
to learn about Filipino customs, language, and traditions, enhancing your understanding while establishing
a close bond.

Respect for Elders
A Filipina bride who appreciates her parents and family members illustrates Filipino culture's respect for
elders. This practice instills reverence and responsibility for a couple, fostering mutual respect and support
in the relationship.

Adventures in Paradise
The Philippines is a beautiful nation with pristine beaches, dense forests, and breathtaking scenery.
Marrying a Filipina gives you the opportunity to discover these hidden paradises while having wonderful
adventures.

Love and Commitment
Marrying a Filipina bride has been defined by enduring love and dedication, as Filipinos are recognized for
their commitment and loyalty to their partners and families, establishing the foundation for a meaningful
marriage. Filipina bride will go above and beyond to make you feel taken care of and loved, giving you
unwavering solace and strength throughout your life.

In conclusion, marrying a Filipina wife is a life-changing adventure full of love, culture, and shared
experiences. The welcoming hospitality, delicious food, and strong bonds of the family create a tapestry
of memories and connections that will last for a lifetime. The journey is defined by resilience, faith, and
the everlasting power of love.