What key skills and certifications are in high demand for healthcare job seekers in 2023?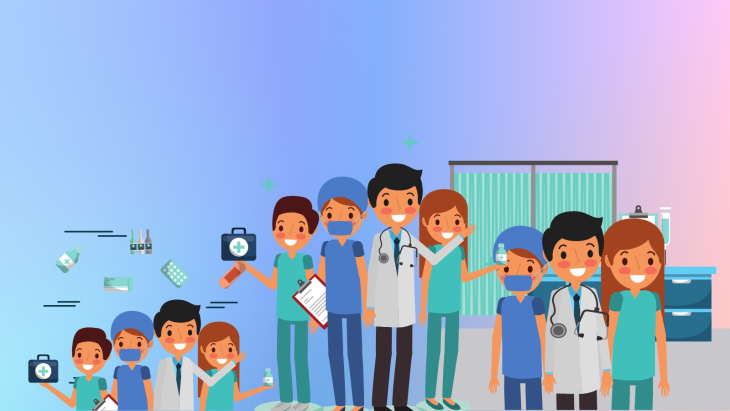 Being in the healthcare community is a rewarding but tiring job. So, you should be smart in choosing what specialty or certificate to acquire so that your hard work is well-compensated.
According to Indeed, here are 10 medical certifications that are in high demand in 2023:
Certified Coding Specialist Physician-Based (CCS-P)
The purpose of this certification is to provide additional clinical experience for certified coders. In addition to group practices, Certified Coding Specialists Physician-based Certification holders can work in physician and specialty offices.
The program will provide you with comprehensive knowledge of patients' records, allowing you to assign codes to each procedure performed to treat patients and for each condition they have. Moreover, you can gain a thorough understanding of how a practice documents health care records and how the data is processed.
Average salary: $54,908 per year
Certified Patient Care Technician (CPCT)
Patient care technicians can be viewed as nursing assistants by the National Health Career Association (NHA). To become a certified patient care technician, you must assist with physical exams on patients, administer medication when necessary, feed patients, and help them bathe and use the restroom. A practicing physician will ask you questions about certain procedures and assign your lab work.
Average salary: $50,860 per year
Certified EKG Technician (CET)
A certified EKG Technician specializes in providing EKG testing to patients. Electrocardiograms (EKG) can detect irregularities in your heart that can lead to a heart attack or heart disease. If you are planning to pursue this, you will be responsible for explaining the details, checking their blood pressure, and coordinating with cardiologists.
Average salary: $56,564 per year
Certified Phlebotomy Technician (CPT)
Regardless of whether the specimens are related to blood, a CPT certification collects all samples for testing. These samples are examined in a clinical laboratory to determine whether the patient has a disease or the effectiveness of medications recommended by a practicing doctor.
For particular operations, you'll learn how to engage with patients and take blood. Additionally, you'll practice testing processes in a simulated environment.
Average salary: $37,829 per year
Certified Clinical Medical Assistant (CCMA)
With a CCMA certification, which is comparable to a CPCT certification, you'll finish tasks like administering medication to patients, monitoring vital signs, documenting their medical histories, setting up examination rooms, and advising patients on preventative measures they can take to stay healthy. After completing this program, you may be qualified for job placement services.
Average salary: $44,047 per year
Certified Medical Assistant (CMA)
With this kind of certification, you will be employed in clinics, hospitals, and nursing homes. You can supervise in-office procedures, administer prescriptions, and provide basic medical advice if you have a CMA certification.
Average salary: $44,047 per year
Certified Nursing Assistant (CNA)
With a CNA certification, you can carry out nursing tasks including taking vital signs, assisting doctors and nurses, assisting with personal hygiene, or carrying out simple medical procedures. Earning this certificate will require at least 75 hours of training and passing a standard oral, written, and skills demonstration test.
Average salary: $43,978 per year
Registered behavior technician (RBT)
Your primary job as a Registered behavior technician is to observe patients` behavior and administer treatments based on their needs. Earning this certificate requires passing a competency assessment before training and examination.
Average salary: $50,247 per year
Certified Professional Coder (CPC)
Earning this certificate will require you to learn the three coding books: CPT, ICD-10-CM, and HCPCS Level II Programs. You will also have to learn some concepts about the human body to fully understand medical coding principles.
Average salary: $54,908 per year
Certified Pharmacy Technician (CPhT).
Your role will be to help with the process of prescribing for patients. You will have to learn how to measure the quantity required to fill patients' prescriptions, as well as the specifications for packaging and labeling. Additionally, you can have a clear grasp of how to handle prescription drug purchases, a list of what is on hand, and the processing of insurance claims from various suppliers.
Average salary: $51,385 per year

#HealthcareCertifications #MedicalCareers #CareerGrowth #HealthcareJobs #HighDemandCertifications #GetCertifiedNow #HealthcareCommunity #MedicalSpecialties #CareerAdvice #CareerDevelopment #MedicalProfessionals