Balancing a heavy caseload with administrative tasks is becoming overwhelming, and it's affecting the quality of care I can provide to my clients. How can I streamline my workflow and find a better work-life balance as a mental health therapist?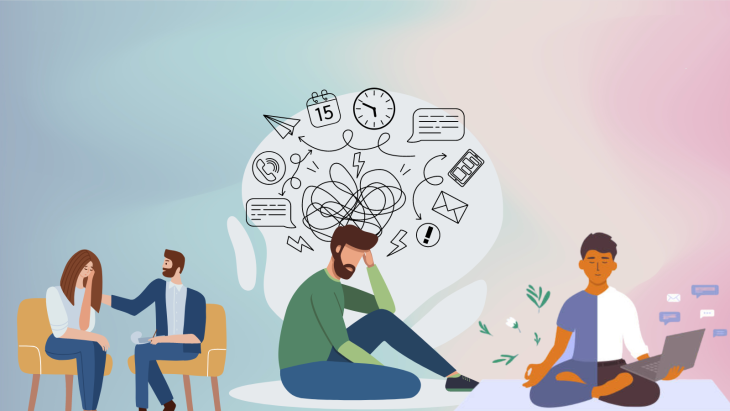 Owning a private practice is both fulfilling and overwhelming. You have worked so hard to establish a business after years of study yet here you are again facing another crisis- how can I have a better work-life balance? Should I prioritize my clients or the administrative tasks? Can I do this?
It is important to remember that you are now running a business. Even if you try your best, the lone wolf technique does not work anymore. As a business owner, you should be able to delegate and trust other people that you will be hiring. With that being said, here are some steps that we highly recommend so that you can commit to your goals.
Hire people.
When clients are pouring in, administrative work will also double. Hire someone who has experience as a clinic administrator. A clinic administrator makes sure a medical clinic runs smoothly by supervising everyday activities. They develop budgets, handle insurance procedures, interview candidates, and hire staff. They also keep an eye on patient interactions.
Moreover, when your clientele expands, you can hire an administrative specialist for your clinic. They provide different clerical services for your clinic. This includes welcoming clients, taking calls, keeping an eye on budgets, and compiling paperwork. More importantly, they conduct research on your clinic that will be valuable to the expansion of your business.
Take a Business Class.
Whether you like it or not, running a business is different from being a mental health therapist. Taking a business class might take more of your time away from your family or your hobbies but this is only temporary. Learning business strategies will help you in the long run.
There will come a time when you might be hiring other mental health therapists like you for your clinic. When that happens, you are not required to be in your office Monday to Friday. Financial freedom will give you back your time and the work-life balance that are aiming for is within your reach.
Communicate with your Family or Loved Ones.
Communication will help build understanding. You know that as a mental health therapist. If you are married and have kids, communicate with them honestly and never forget to constantly assure them that this is only temporary.
Building a Life System
We only have 24 hours each day. Being intentional about our actions will help us manage our time wisely. Having a schedule and sticking to it will help you have a better work-life balance.

#WorkLifeBalance #PrivatePractice #TimeManagement #clinicadministrator #administrativespecialist #businessclass #communication #lifesystem