I lashed out at a colleague in a moment of frustration, damaging our working relationship and creating tension within the team. Now our boss has separated us so we don't see each other in meetings anymore. How can I make amends?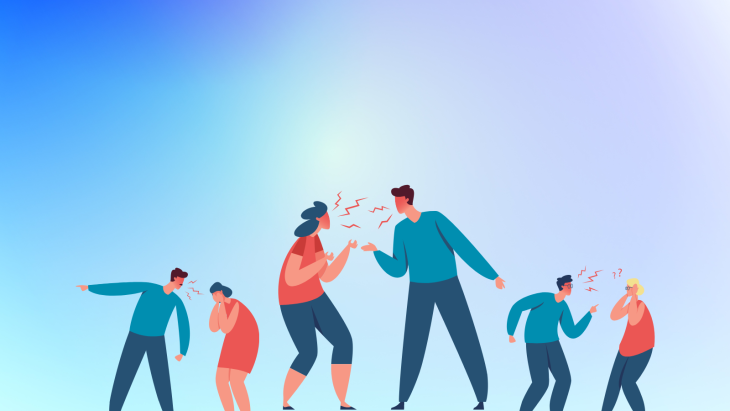 When we are in stressful situations, emotional outbursts are sometimes unavoidable. Know that you are only human and sometimes emotions take over reason. It is a good thing that you intend to make amends. Here are the steps that you can do to repair your work relationship:
Evaluate yourself.
Before apologizing, go over the things that you have done wrong. Also, think about ways to calm yourself down once you are put in a moment of frustration. Reflection will always bring forth a better you.
Apologize.
Offer an apology to your colleague but make sure that he or she is in a good mood. When apologizing, do not use "if," which is now a form of gaslighting. The Association for Psychological Science includes six elements that form an effective and sincere apology:
Expression of regret
Explanation of what went wrong
Acknowledgment of responsibility
Declaration of repentance
Offer of repair
Request for forgiveness
Additionally, your expression of apology can be done through social media so there are no excuses for you. But try to apologize face to face if it's possible.
Do kind things to the offended and to your other teammates, as well.
You are now separated so it will take effort for your apology to be heard. Offering a box of cookies or treating the team with coffee is a form of apology.
Show respect.
Respect boundaries. When you already apologized and he or she is not ready to accept it, give the person time. Respecting this decision is respecting their feelings.
Accept the consequences.
You are assigned to a different team or department now because that is the best solution that your boss deems fit for the company. When there is tension in your team, productivity will be affected. Your boss not firing you despite your emotional outburst is an indication that he or she sees you as an asset. All you can do is accept that you are separate from that colleague and someday, this will all die down.


#EmotionalOutbursts #WorkplaceApology #RepairWorkRelationship #ApologizeSincerely #RespectBoundaries #AcceptConsequences #SelfReflection #KindnessMatters