How Can Healthcare Professionals Navigate Difficult Conversations about End-of-Life Care with Patients and Families?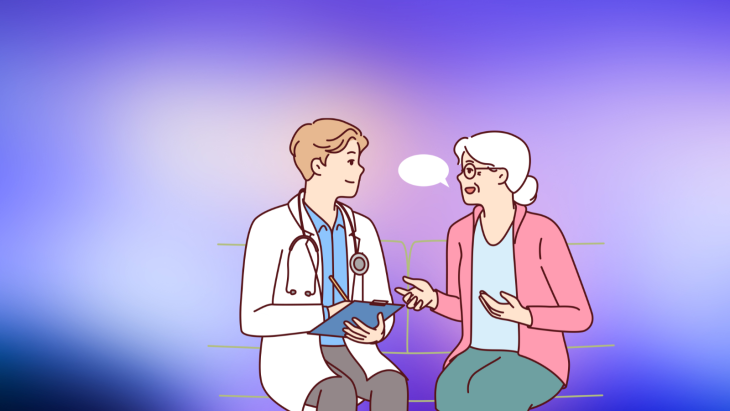 By Ysabelle Navales
As someone who aspires to become a doctor, I think this is one of the most difficult tasks a healthcare professional will have to do. The families that you are obliged to talk to are people who are at their most vulnerable and detaching yourself from the situation can be pretty difficult emotionally. Luckily, there are doctors who have been through the same thing before and they have formulated the most effective way to talk about end-of-life care.
Dr. Balaban has formulated and published an enhanced 4-step approach to discussing end-of-life care.
Initiating Discussion
Before even initiating this discussion, establish a supportive and open relationship with the family and patient. In that way, they will be honest and trusting of you. This is established if they can feel your compassion and empathy. Assurance and understanding should be translated into your own words.
Timing is also important during these times. Being sensitive to the situation helps you navigate in the right direction in approaching this topic.
Clarifying prognosis
Physicians are trained to treat and not to end someone`s life. But there comes a point where medicine can no longer help and further treatment will only prolong the patient's agony. As their physician, it is your responsibility to tell them the truth and extent of their disease. You are required to do this in the simplest words possible so that they will be able to understand it.
People might have different interpretations of what you will say so you will have to be patient enough to repeat your explanations.
Identifying end-of-life goals
When the family and patient have acknowledged that the end may be near for their loved one, provide them with options. Some might opt to go to their dream destination, stay in their homes bond with family, and the list goes on.
With people who are used to having an active life get into an accident and lose most of their mobility, some will choose to have their deaths assisted. Try to understand where the patient is coming from but still discuss other options
Developing a treatment plan
Before suggesting a treatment plan, create a suggestion that is best for them based on what you know about your patient. You will also have to discuss the extent of the cardiopulmonary resuscitation (CPR), as well. For some, it can be helpful but there are negative effects to people with chronic disease.
For people with cancer, there are a lot of options now. Recommending your patient to an oncologist is helpful before your patient decides to reject treatment.
You might have witnessed countless deaths but this only happens once for the family of your patient. They would really appreciate your patience and understanding even if they are in their worst behavior. The pain of losing a loved one is unmeasurable. The least that we can do is show kindness as humans.

#EndofLifeCare #EndofLifeCareDiscussions #DoctorPatientConversations #HealthcareCommunication #CompassionateHealthcare #MedicalEthics
#HealthcareProfessionals #EmpathyInMedicine #PatientNeeds