I Am A Physical Therapist And Recently Got Injured From A Car Accident. I Am Now On Disability. What Other Jobs Can I Do To Pay The Bills?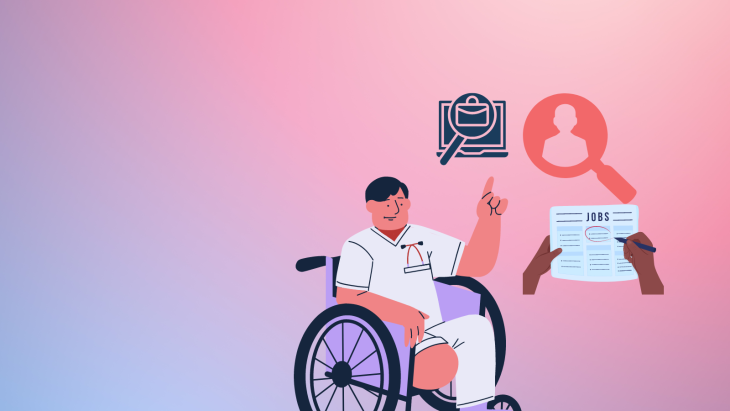 By Ysabelle Navales
Going through this is something that I`m sure you have never imagined for yourself. This life-changing moment has driven you to find something new for you to explore and I know it sounds uncertain especially now that you have a disability.
The good news is the Rehabilitation Act of 1973 is with you. It states that no discriminatory actions should be done against you by anyone including hiring managers. All you have to do is put yourself out there and look for those opportunities.
I`m sorry to hear what had happened to you. But Hey! There is hope. It`s good that you have been exploring possible career options for you. Since you used to work as a physical therapist then you can also explore other jobs in the healthcare system. Here are some other careers that can help you pay those bills.
Remote Physical Therapist
The telehealth business has been expanding and increasing for the past few years. You can be a physical therapist consultant for companies that hire one. You can still instruct a certain type of patient.
Professor
You can teach at your university as a professor. Usually, universities hire their alumni so take that advantage. You will also be able to conduct your research in the field of physical therapy. Mentoring and supervising students could be a passion of yours.
Medical Administration Assistant
This type of job does not require you to be mobile. All you have to do is organize, answer phones, and handle paperwork. The hospital or clinic where you used to work could be hiring and that gives you a higher chance of having that job.
Accounting Specialist
As an accounting specialist, you will be in charge of handling the financial matters of your client. Your organizational skills and good communication will be needed here.
Work from Home Careers
We are at the advent of technology. If your disability does not allow you to constantly go out of your house without much assistance, then this is the best option for you. The work-from-home setup can also provide you with flexibility and comfort.
Jobs that you can do could be a call center agent, freelance writing, technical support, data entry, social media management, or web design. The list goes on.
I know it is going to be pretty hard but ready your heart and mind for the rejections. Go send those resumes whenever and wherever you can. This is your second chance in life so cherish it. Life has something more in store for you.

#NewBeginnings #CareerTransition #AdaptingWithDisability #HealthcareCareers #RemoteWorkOpportunities #TeachingJourney #SecondChanceAtLife #ChasingDreams #EmbracingChange #KeepMovingForward