My Boyfriend Caught Me Using A Sex Toy. He Feels Betrayed By This He Tells Me. Why Would He Feel This Way?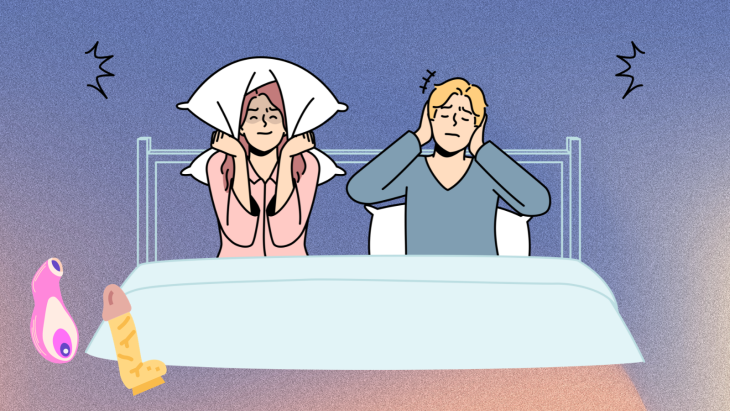 My Boyfriend Caught Me Using A Sex Toy. He Feels Betrayed By This He Tells Me. Why Would
He Feels This Way?


Vibrators, in many shapes and forms, are a girl's best friend. Aside from diamonds of course.
While 90% of men finished with an orgasm in sex, only 50% of women did so. So, it's not a
puzzle why 82% of women in the U.S. owned at least one sex toy on a survey.


Sex toys can give an intense orgasm that is almost absent during sex with men. As women are
complex by nature, so as their vaginas that define them. This beautiful and muscular canal
which could send any man to moments of bliss( orgasm gives off a feel-good on people with the
release of dopamine, oxytocin, and endorphins ), is made up of many erogenous zones. Any
man who knows how to play with it has already won the competition ( it is man versus sex toys).


Take the clitoris for example, the most neglected part of the vagina during foreplay and yet the
only thing which could determine if a man is good in bed. It's not kidding to say that it is more
sensitive (with 8000 nerve endings) than the tip of a penis with only 4000 nerve ending. Double
the head of the men's shaft! What does it mean? It is a key ( with the right clitoral stimulation)
to pleasure your woman! Unfortunately, men either skip this baby or are just in a hurry to
jump on their bones. Consequently, women are left unsatisfied and...unhappy after sex. Thus,
the existence ongoing animosity between men and sex toys.


Why is this an issue in a relationship?


Men often feel betrayed if they find their partners going off with sex toys. Because it is a
tangible sign that they are not fulfilling their partner's needs in bed. Yes, those objects which in
no way have the natural warmth of a human, can make them insecure. According to Dr. Kat Van
Kirk, Ph.D. "One partner may fear that another partner's use of a sex toy will replace them or
that they'll become overly reliant on them."

However, if couples try to be open-minded regarding this matter and try to explore rather than
judge the other partner who used an adult toy to go off, a relationship could grow stronger
and sex life will be enjoyable.


Although the taboo surrounding the use of adult toys is slowly diminishing (with the adult toy
business rapidly growing into a billion-dollar industry worldwide), it is important to address any
problem in a relationship concerning the use of sex toys.


As men are naturally competitive, it is important to discuss with him why you use sex toys to go
off aside from having sex with him. Perhaps you haven't orgasm with him, you better let him
know and help him find ways to pleasure you in bed.


Make him understand that the use of sex toys does not replace him in any way. Many couples
who have trust with each other often incorporate using adult toys in the foreplay. Suggest this
to him in a way that it won't bruise his ego.


Overall, communication is still the key when it comes to resolving issues even with regards to
the use of sex toys in bed. If he refuses the use of those, it is fine. If he comes to like
incorporating it, then hurray. Compromise and respect what your partner wants and desires.
This way everybody comes out happy and satisfied.