My Boyfriend Loves Roleplaying During Sex. Is My Boyfriend a Sex Addict?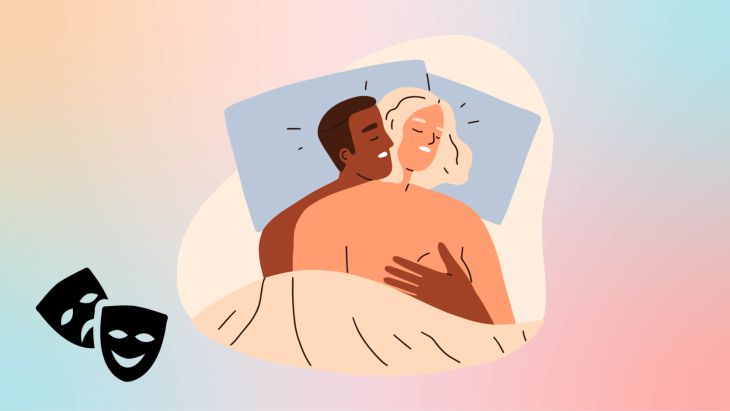 My Boyfriend Loves Roleplaying During Sex. Is My Boyfriend a Sex Addict?


Soldier in a combat suit, masculine firefighter, and nurse in tight white uniform, you name it, it
can be yours. The beauty of roleplaying!


Sexual Roleplaying is a kinky way of spicing up your sex life. It involves taking up various roles or
identities and acting out according to your fantasies. This practice has become mainstream
since it offers an escape from reality.


Justin Lehmiller, Ph.D., says in his research that about 98% of men have sexual fantasies. It's no
wonder why men are more inclined to suggest this practice to their significant others. However,
despite its popularity, roleplaying is not everyone's cup of tea. It may be a turn-on for some but
it won't be for others.


One of the possible reasons for this is the discomfort of roleplaying. It will take a lot of freeing
of oneself. To be in a character, you need to embrace it wholeheartedly, disengaging totally
from who you are.


A popular roleplay like BDSM, where one partner plays dominant while the other is submissive,
might be too much if you are testing out the waters first. Even professional practitioners of this
kink noted that there would be blood or marks from being whipped during the play. So, if being
hurt is not your thing, it is wise to say your hard pass.


Roleplaying is not just all about exploration and gratification alone. It's known to have its
benefits too. With trust and feeling safe with each other upon engagement in this act, the
relationship fosters and strengthens.


If one loves roleplaying during sex, does that make them a sex addict?


If one can't function normally in his daily routine, such as falling behind their responsibilities,
choosing to be withdrawn socially, just doing everything in excess (like masturbation during inappropriate times),
cheating, having unprotected sex on prostitutes, or even worse, be
engage in sexual crime, then that is an addiction.


One can roleplay without turning into a sex addict. Sexual roleplaying can be addictive in a
healthy sort of way. Aside from its positive impact on a relationship, it could also boost one's
well-being.


It is truly healing to engage in this act as a couple. It offers escapism from the stressful reality of
life. You are allowed to be someone else who will soon be gratified at the end of the act(sex).
As orgasm releases some 'happy hormones' from the brain, the body will be freed from stress
and tension.


It is another medium of communicating what will be your alter ego if given a chance. This could
also provide another lens to have a closer look at your partner's hidden traits or feelings.
In BDSM, in a heterosexual relationship, a man plays submissive while his woman is dominant
indicates that he feels like he wants to be not in control all the time, that he wants to be led
and just rely on someone even for a brief moment.


Lastly, roleplaying is an intimate act. One could love doing it and still function as a normal
human being. It must be done with consent and safety in mind to achieve its main goal of
satisfaction.