I Suspect My Husband is Having an Affair with Our Kid's Music Teacher, But I Don't Have Any Proof. I Could Be Wrong Too. What Should I Do?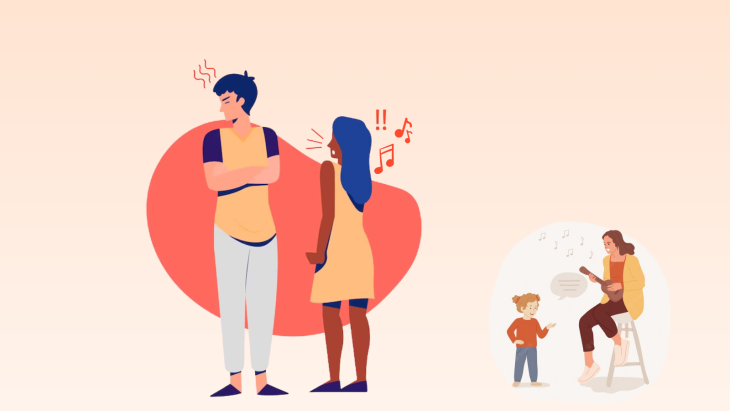 By Ysabelle Navales
Women have a kind of sixth sense just like Spiderman. The only difference is it only works to sniff out the cheating husbands, not physical danger. When your husband has been repeatedly late from work and smells like alcohol every time he comes home, of course, you get suspicious.
I surveyed the internet and here is their top advice:
DO
Do gather evidence without getting caught.
Right now, you are still unsure whether your husband is having an affair. Gather evidence without letting him notice it. Borrow his phone casually. If he does not let you see his social media or messages, there is a good chance that he is indeed cheating.
Do treat them the same way you treat them before.
A change in your behavior might tip him off. Be as nice as you were. I know it takes a lot of self-control but you need to do it for your good.
Do confront them if you have enough evidence and are ready to discuss it.
Confront him about his affair and do not let him get away with it. You need to be the one to stand up for yourself. Do not buy his excuses especially if you already have hard evidence that he is cheating. He will have excuses, for sure, it is up to you if you
Do consult a divorce attorney if you want a divorce before confronting your husband.
If you decide that you want a divorce after everything that he has done, please talk to a divorce attorney so that you will know what is best for you. You need to protect the assets that came with you when you entered this relationship and get rid of the liabilities that he brought in.
Do seek advice from trusted friends.
Fighting for yourself alone is just hard and draining. You need to have a solid support system to go through this battle.
DO NOT
Do not confront them right away.
Confronting your husband immediately without evidence will give him an excuse to gaslight you into thinking that you are overthinking this.
Do not blame yourself.
Never blame yourself for his actions. If you have shortcomings as a wife, he should communicate it to you not seek comfort from other ladies.

#affairs #confrontinginfidelity #relationshipadvice #marriageadvice #relationshiptips #marriagetips #infidelity #dishonest