The Truth Behind Social Media Love: Top Ten Tips on How Not to Get Catfished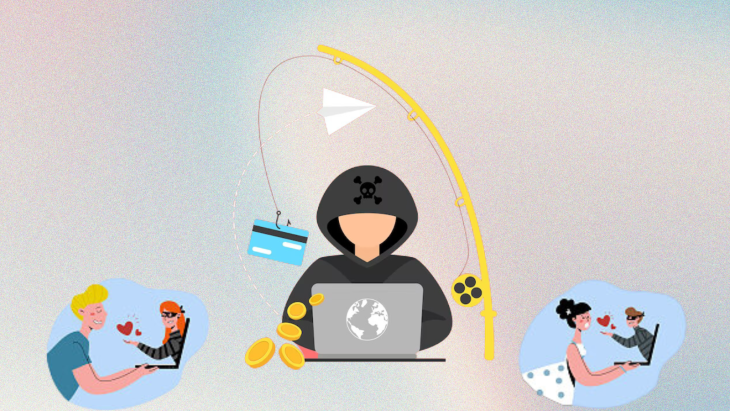 Catfishing is the act of creating a fake online persona or identity to deceive others, often for romantic or malicious purposes that is becoming more common on the internet. Social Media Love seems to be adventurous and thrilling. But bear in mind that the world of online dating is full of deception, and if you aren't careful, it can have serious consequences. If you fall in love with a fake person you met online, it might break your heart. To avoid falling victim to catfishing on social media platforms, consider the following ten tips:
Do Your Research
Before developing feelings for someone you meet online, take the time to research their profile. Conduct a Google search to ensure that the person you're dealing with is who they proclaim to be. Simply type in their first and last initials, followed by the location. Often, you'll find social media profiles, but if the search returns no results, that's an alarming red signal.
Reverse Image Search
If the person has shared images, use tools like Google Reverse Image Search to see if those pictures appear elsewhere on the internet, potentially indicating they're using someone else's photos. Right-click the photo that you'd like to search and select Search Google for Image in Google Chrome on your personal computer. Alternatively, go to images.google.com in any other browser and drag the photo into the search bar. If the image appears on someone else's Facebook profile, you've been tricked.
Video Calls
Requesting a video call is a strong way to verify someone's identity. Someone who is catfishing will not want to video call if they are using the identity of another a person. Catfishers create excuses to avoid video calls. They may claim that their webcam is broken or that they are always too busy. If they consistently make excuses to avoid video calls, it could be a red flag.
Avoid Sharing Personal Info
Be cautious about sharing personal information too quickly. Genuine people will understand and respect your need for privacy. When your information on social media platforms turns public, catfishers gain more insight into your life, which they might use to their advantage when approaching you online.
Trust Your Guts
When communicating with somebody you don't know online, always be cautious, especially if you've only recently started interacting with them or have no solid evidence that they are who they say they are. If something feels off or too good to be true, listen to your instincts. If a situation doesn't sit well with you, it's better to be cautious.
Avoid Sending Money
Some catfishers would target people in order to scam them for money. Never send money or financial assistance to someone you've met online, especially if you've never met them in person.
Meet in Public
If you decide to meet in person, choose a public place for your safety. Inform a friend or family member about your plans. Catfishers will never want to meet up for obvious reasons. To avoid this, they would agree to see you simply back out at the very last minute.
Consistency is Key
Pay attention to the consistency of their stories and details. Catfishers often struggle to keep their lies straight over time. People who catfish for entertainment are more prone to establish intricate alter personas. If their life seems too good to be true, it's probably a clue that you're getting misinformation.
Limit Personal Details
Catfishers can use this information to craft convincing lies. Be careful about sharing too many personal details on your own social media profiles. They will be unable to message you or gather personal information about you if you only allow in people you know and trust.
Report Suspicious Behavior
Most social media platforms have reporting mechanisms for suspicious accounts. If you suspect someone might be catfishing, report their profile to the platform you used to communicate with them. This can prevent from catfishing people again.
Remember, the world of online interactions can be both exciting and risky. You must be careful about online safety to protect yourself against catfishers. This includes being cautious when communicating with strangers online, trusting your instincts, identifying warning signs of fraud, and using a digital protector to secure your devices from threats. Taking these precautions can help you navigate social media more safely and protect yourself from potential catfishing attempts.

#catfishing #onlinedating #socialmedialove #onlinesafety #avoidcatfish #onlinedeception #internetfraud #protectyourselfonline #onlinesecurity #digitalprotector