I'M GETTING MARRIED IN LESS THAN MONTH AND I FELL INLOVE WITH MY WIFE'S SISTER. NOW WHAT? PLEASE HELP.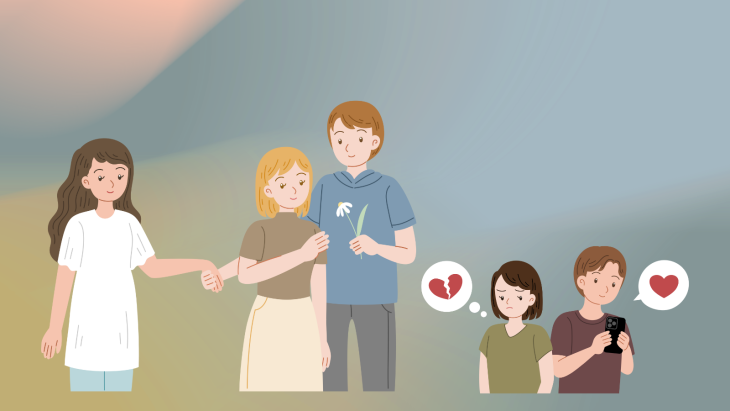 I'm Getting Married in Less Than a Month and I Fell In love with My Wife's Sister. Now What? Please
Help.

Love is a multifaceted and unexpected emotion that may threaten our lives while challenging our values
and commitments. Imagine that you are in a situation where you are about to marry the love of your life,
but you find yourself falling in love with your soon-to-be wife's sister less than a month before your
wedding. Let's explore how to navigate this situation and consider the possible courses of action that it
may take.

Roller Coaster of Emotions
It's important to acknowledge the depth of emotions in this kind of situation. Our emotions are beyond
our control, and they can be developed in unexpected ways. These emotions can be overwhelming, leaving
you torn between your loyalty to your soon-to-be wife and your affection for her sister.

Self-Reflection
You should step backward and reflect on your feelings. Ask yourself why you fell in love with your wife's
sister. Is it a fleeting infatuation? Is it genuine? Have you developed deep connections? Being honest or
true to yourself is essential before taking any further action.

Open and Honest Communication
Communication is the foundation of any healthy and fulfilling relationship. It may be tough, but you
owe it to her to share your feelings. Choose a private and comfortable setting to talk with her and be
prepared for her wide range of emotions. Regardless of how challenging the discussion may be, it's
important to be honest and open about your emotions. It's better to address this matter now rather than
later since she deserves to know the truth.

Respect Boundaries
In this situation, respecting boundaries is crucial. No matter what happens, it's important to maintain your
wife's sister at a respectful distance. It would be devastating for everybody involved and could
permanently change the family dynamic to continue an inappropriate relationship with her.

Seek Professional Help
Seeking the advice of a professional therapist or counselor may be of great help in navigating such a
complex problem. A therapist may give a different point of view that provides valuable insights about how
to keep going while minimizing harm to all parties involved. They might also help you in a deeper
emotional exploration and decision-making for the future.

The Decision-Making
The course of action you choose will depend on the specific circumstances of your situation as well as the
emotions of all people involved. You and the love of your life may decide to proceed with the wedding
after consideration, understanding that your feelings for her sister have been acknowledged but won't get
in the way of your commitment to each other. Alternatively, it might end in the painful choice of
postponing or canceling the wedding to give everyone the time and space to sort through their feelings
and relationships.

In conclusion, falling in love with your wife's sister while planning your wedding is a complex and
challenging situation. But it's crucial to address it in an open, honest, and respectful manner with everyone
involved. Love is a complex emotion, and by handling these feelings with maturity and understanding, you
may navigate this difficult situation while emphasizing the well-being and happiness of everyone involved.
Keep in mind that the decisions you make will shape your future, so proceed with careful consideration.