I Found My Husband Watching Gay Porn In Our Bedroom. I Am Shocked By This. I Feel So Confused. What Should I Do?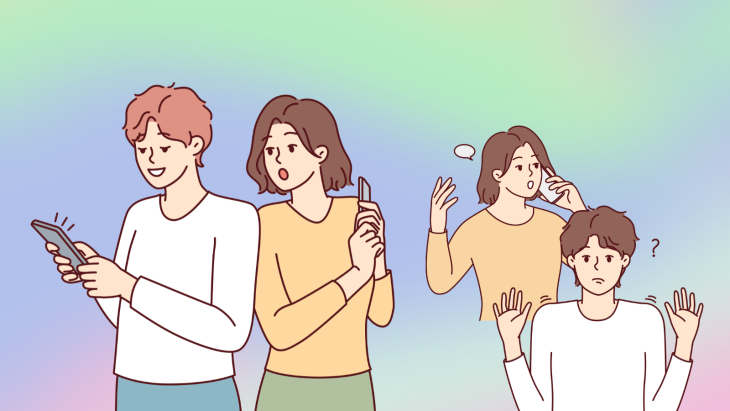 I Found My Husband Watching Gay Porn In Our Bedroom. I Am Shocked By This. I Feel So Confused.
What Should I Do?

Life surprises us in ways we don't expect, and sometimes, these shocks are hard to understand. Imagine
that one day, you walk into your bedroom and find your husband watching gay porn. Your feelings may
be all over the place because you are shocked and confused and may not know what to do. Take a deep
breath and know that you're not alone if you're in this position. In this blog, we'll talk about how to deal
with this unexpected news and manage the complicated world of relationships with understanding and
kindness.

Communication is the Key

When a relationship has a problem, the first step is to talk about it openly and honestly. Sit down with
your husband and discuss your feelings without judging him. Tell us how you learned about this and how
it made you feel. Remember that it's important to ensure this talk takes place in a safe, non-
confrontational space.

Try to Understand

It's important to know that watching gay porn doesn't necessarily mean someone is gay. People have
different hobbies and curiosities, and porn can be a way to explore these without necessarily defining
their sexual identity. Bring an open mind and a desire to understand your husband's point of view to the
talk.

Think About How You Feel

Take some time to think about how you feel and what you do. It makes sense to be surprised, confused,
and even hurt by this news. But think about why it affects you so much. Do you worry about your
husband's sexuality, or do you worry more about whether or not you can trust him? Understanding how
you feel can help you deal with them better.

Get Help from a Professional

If this finding has caused you a lot of stress and you can't figure out how to fix it on your own, don't be
afraid to ask for help. A therapist or counselor can give you and your husband a safe place to discuss
your worries and resolve this problem.

Look at your Relationship Again

Even though this may feel like a significant change in your relationship, remember that it doesn't
describe everything about it. Use this as a chance to think about your relationship again. Do you love
each other, trust each other, and respect each other? If so, let's try to solve this problem together.

Think About Limits

Talk about your relationship's limits and standards. This can give you both a chance to discuss what you
are both okay with sexual exploration and online material.

Accept Empathy

Above all, try to understand and care about this situation. Your husband might be having a hard time,
and your help can make a huge difference if he is. Be there for each other, and remember that love and
kindness make a relationship strong.

In the end, discoveries like the one you made can shake things up, but they can also help you and your
partner grow, learn, and become closer. Keep in mind that your sexual tastes are complicated and
personal and that they don't change how much you love and trust your mate. You can get through this
problem and come out better as a couple if you talk to each other, show empathy, and, if necessary, get
help from a professional. Remember that love is a trip with unexpected turns and turns, and how you
handle them together counts.