The Top 5 Things On How To Prepare For a 1st Date.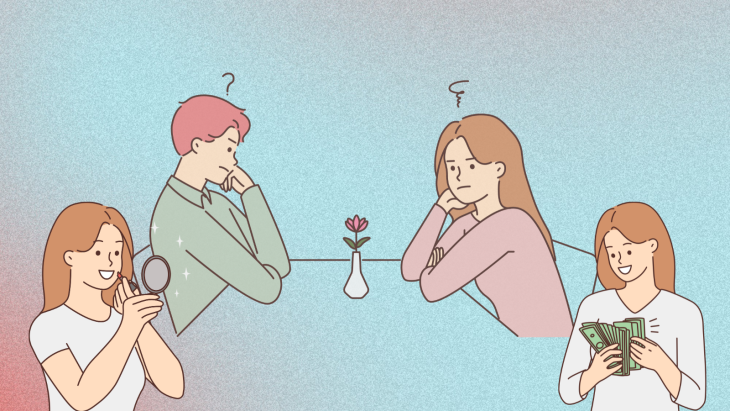 The Top 5 Things On How To Prepare For a 1st Date

The first date in a new relationship can be nerve-wracking, but it also has the potential to be quite
exciting. It's all part of the journey regarding dating, including the anticipation, the butterflies in your
stomach, and the hope that you could meet someone extraordinary. You can't be in charge of
everything that happens on a first date, but you can make efforts to improve your chances of having a
good time.

5 Things You Can Do To Prepare Yourself For That All-Important First Date

1. Find the Attire That Best Suits You

The adage "dress to impress" is a good rule of thumb when it comes to first dates. Your selection of
attire may reveal a lot about who you are as a person and how much thought and preparation
you've put into the date. To begin, think about the setting and the appropriate attire for that
setting. Dressing up for a meal at a high-end establishment requires you to put some thought into
your clothing. A pair of denim that fits you perfectly and a blouse that shows off your sense of style
can be the perfect outfit for a more relaxed coffee date. It is important to remember to dress in a
way that makes you feel comfortable and confident, as this will allow your self-assurance to radiate
through your appearance and provide a favorable first impression.

2. Prepare A List Of Topics For Conversation

On a first date, awkward silence might be the worst possible thing that could happen. To overcome
this, prepare some intriguing subjects for conversation. Consider what your date is interested in (if
you already know this information), then come up with questions or themes linked to those things.
Not only will this help to keep the conversation flowing, but it will also demonstrate that you have
made an effort to get to know the other person better. It is important to remember that you should
also be a good listener; it is not just about what you say but also how you connect with what your
date shares with you.

3. Always Try To Be Punctual

A showing of respect and responsibility by being on time shows that you value the event. Being late
to a date can ruin the mood for the rest of the evening and make the other person feel insignificant.
Aim to be at the location a few minutes early, as this will give you time to gather your thoughts and
convey a favorable message about the punctuality of your arrival. If an unanticipated delay happens,
keep in contact with your date and apologize for the inconvenience caused.

4. Take Control Of Your Anxiety

It is not abnormal to experience nerves leading up to a first date. You are concerned about creating
an excellent first impression, as seen by the butterflies in your tummy. Try relaxation methods like
deep breathing, visualizing a calm scene, or meditating on the present moment to learn how to
manage your anxieties better. In addition, you may prepare for the date by engaging in activities
that put you at ease, such as going for a brisk walk or listening to relaxing music. Remember that
your date is as scary as you are. Thus, displaying some vulnerability will endear you to your date.

5. Expectations Should Be Tempered By Realism

It's normal to go on a first date to make a magical connection with your date, but it's important to
keep your expectations in check. It's acceptable if your first date doesn't result in a severe
commitment since that's not the point of dating. Instead of placing pressure on yourself and your
date, concentrate on having a wonderful time together, learning more about one another, and
forming a relationship. It would be wonderful if sparks flew! Even if it doesn't work out, you'll still
have acquired some good experience and made a new friend.

In conclusion, preparing for a first date requires preparation on several fronts, including the physical,
cerebral, and emotional. The ability to effectively manage one's anxiety, arrive on time, select an
appropriate dress, prepare interesting conversation subjects, be timely, and set reasonable expectations
are all essential components of having a first date that is both successful and pleasurable. Always
remember that dating is an adventure and that each new encounter puts you one step closer to
discovering the person who can make your heart skip a beat. As you prepare to go on your first date, it's
important to remember to take a few deep breaths, kick back, and appreciate the thrill of the unknown.
Best of luck!