When to Refer Patients Out to Counseling and When to Bring in Mental Health Counselors to Your Psychiatrist's Office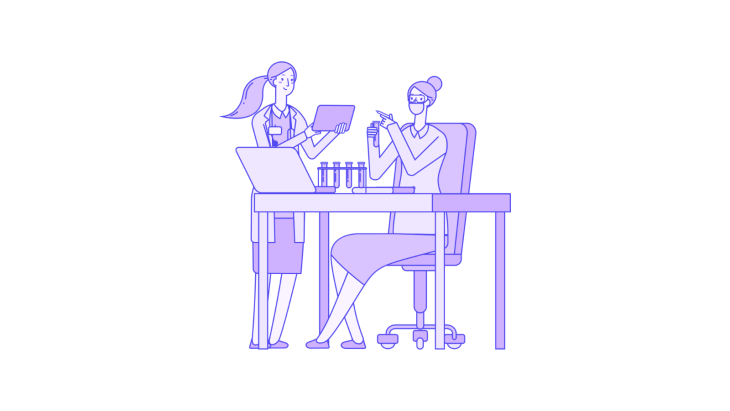 In the world of mental health, the collaboration between psychiatrists and mental health counselors plays a crucial role in providing comprehensive and effective care for patients. While psychiatrists primarily focus on diagnosing and prescribing medications for mental disorders, mental health counselors offer invaluable support through therapy and counseling. In this article, we will explore the circumstances in which it is appropriate to refer patients out to counseling and the benefits of having mental health counselors as part of a psychiatrist's office.


Understanding the Need for Counseling Referrals:
As psychiatrists, it is important to recognize that medication alone may not always be sufficient to address the complex emotional and psychological needs of patients. Counseling can be immensely beneficial in helping patients navigate their emotions, develop coping strategies, and promote overall well-being. Identifying when to refer patients out to counseling requires careful assessment of the patient's individual circumstances, treatment goals, and the severity of their mental health condition.
Limited Progress with Medication:
If a patient's symptoms persist or worsen despite appropriate medication management, it is an indication that counseling may be necessary. Mental health counselors can work in tandem with psychiatrists to provide therapy sessions that complement medication, fostering holistic healing and symptom reduction.
Psychotherapy as a Complementary Treatment:
Certain mental health conditions, such as anxiety disorders, depression, post-traumatic stress disorder (PTSD), and substance abuse disorders, often require a combination of medication and therapy for optimal outcomes. By referring patients to mental health counselors, psychiatrists can ensure that their patients receive a comprehensive treatment plan that addresses both the biological and psychological aspects of their condition.
Addressing Interpersonal Relationships and Communication Skills:
Many mental health issues arise from or impact interpersonal relationships. Referring patients to counseling can help them navigate relationship challenges, improve communication skills, and develop healthier coping mechanisms. Mental health counselors specialize in these areas and can guide patients through the process of improving their relationships and overall quality of life.
Emotional Regulation and Coping Strategies:
Some individuals struggle with managing emotions, whether it be chronic anger, impulsivity, or difficulty regulating stress. Mental health counselors can teach patients effective coping strategies and emotional regulation techniques, empowering them to lead more balanced lives. By referring patients to counseling, psychiatrists facilitate the acquisition of essential skills that can support long-term mental well-being.
The Role of Mental Health Counselors in a Psychiatrist's Office:
Integrating mental health counselors into a psychiatrist's office can greatly enhance patient care and treatment outcomes. Here are a few reasons why this collaboration is crucial:
Holistic Treatment Approach:
By having mental health counselors on-site, psychiatrists can provide a comprehensive and well-rounded treatment approach. Patients can receive both medication management and therapy services under one roof, promoting seamless collaboration and coordinated care.
Collaborative Treatment Planning:
Psychiatrists and mental health counselors can work together to develop personalized treatment plans for each patient. This collaborative effort ensures that the patient's needs are thoroughly addressed, and treatment strategies are tailored to their unique circumstances.
Continuity of Care:
When mental health counseling services are available within the psychiatrist's office, it eliminates the need for patients to seek external therapy options. This not only reduces the hassle for patients but also ensures continuity of care, as all providers involved have access to shared information and can collaborate more effectively.
Efficient Monitoring and Follow-up:
With mental health counselors present in the same facility, monitoring patients' progress becomes more efficient. Psychiatrists can readily consult with the counselors to gain insights into the patient's therapy progress, treatment adherence, and any emerging concerns. This collaboration facilitates timely adjustments to the treatment plan as needed.
Knowing when to refer patients out to counseling is an important aspect of providing comprehensive mental health care. By recognizing the limitations of medication and acknowledging the benefits of counseling, psychiatrists can ensure that their patients receive the holistic support they need. Integrating mental health counselors into a psychiatrist's office allows for collaborative treatment planning, a holistic approach, continuity of care, and efficient monitoring. Ultimately, this collaboration between psychiatrists and mental health counselors can significantly improve patient outcomes, fostering a healthier and more resilient community.


#Psychiatry #MentalHealthCounseling #CounselingReferrals #HolisticCare #CollaborativeCare #Therapy #MedicationManagement #MentalHealthTreatment #Psychotherapy #MentalWellbeing