How can healthcare jobseekers effectively showcase their passion for patient care in interviews?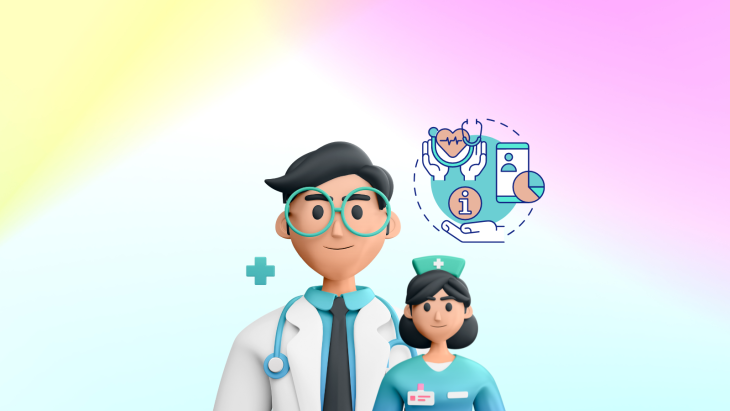 Whatever profession you want to pursue; interviews will always be something that you have to face. Within that 30-minute interview, you need to sell yourself without seeming arrogant or overconfident. For healthcare employers, one thing that they look for in their employees is a passion for patient care. Passion is mostly seen through actions. How will you be able to showcase that?
Here are some of the things that you can do to help them see your passionate side:
Start strong.
In almost any interview, "Tell me about Yourself," will always be the first question that you have to answer. Do not miss the chance to start strong. Tell them a unique answer that is something that they will not find in your resume or CV. They have already read that. Say something that will allow them to see your personality. Also, when you say your name, emphasize it. It shows confidence and charisma. Here is an example.
"Hi! I believe that the person in front of you is a wild grass that has to withstand typhoons, droughts, and calamities. Metaphors aside, I am Ysabelle Navales, a survivor and a loving daughter. The hardships that I had in life allowed me to become compassionate for the suffering of others. That is also why I pursued a healthcare career…"
This is a great opening statement that will allow employers to see compassion in you.
Be genuine.
Usually, whatever you say in your opening statement, they will base their following questions on that. It is important that your opening statement is an honest reflection of who you are so you can answer their questions easily.
When they ask you about your hardships, tell them honestly about your experience if you want to disclose it. If you do not want to be emotional while talking, here is an effective outline for your answer.
A brief statement about your hardship

How did you overcome it?

Greatest lesson
Cite specific examples of your experience.
Employers will also ask about your experience: how did you handle difficult patients and guardians, how did you tell a patient about their illness, and the list goes on. Cite specific examples describing a brief history of their disease. Remembering those things tells them that you are passionate about what you do.
Practice.
Practice will help improve your answers, speaking voice, and confidence. There are already a lot of studies that practice and active recall helps us improve in the things that we want to do.
Look for possible questions and answer them. Answer questions ahead of time. If you are not good with spontaneous questions, then preparing ahead of time will save you.
Confidence.
Confidence is contagious. People can feel it and see it. If you don`t have it in you then fake it `till you make it.
Ask this question.
After every interview, they will always give you a chance to ask questions to them. Ask this:
"Based on this interview and the papers I submitted, is there anything that might prevent me to have this job?"
This will allow you to make clarifications and explain yourself in front of your employers or the hiring committee.


#Healthcare #jobinterviews #passion #patientcare #interviewtips #confidence #genuineresponses