Engaged to an Older man. Will Marriage with Huge Age Gap Works?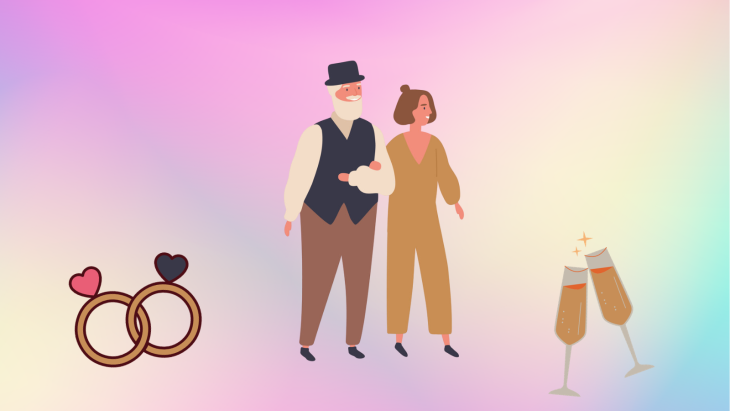 Engaged to an Older man. Will Marriage with a Huge Age Gap Work?

Of course, many would support the saying that age is just a number in a relationship. But to
some, it can be a cause of disapproval. The social opinions concerning this matter are truly
divided. Others may see this as destined true love while some may find it quite revolting.

The fall may have affected most young women in relationships with older guys. The issue of
stability through his money may have been one of the potent toxic thrown at the poor women
who may have truly loved their older spouses or boyfriends more than their financial capacity
(though it can be a bonus too if he is already established).

With this kind of social mentality, will a relationship with a huge age gap ever work?

Many power celebrity couples may stand as a testament that the age gap does not matter in a
relationship. Take Beyonce and Jay-Z, the billion-dollar couple in the music industry with a 12-
year gap, or Blake Lively and Ryan Reynold who joke around each other despite their 11-year
gap. Their respective age gaps may have raised skepticism among the people. But it's quite
apparent that they made it the hurdle of opinions thrown at them (if they even care). They
have been together for a long and I might add, still counting.

Research even suggests that there is no such thing as a perfect age gap for a relationship.

There may be challenges arising with age difference but it is not a determinant for either
success or failure of the relationship. Communication is a huge player in all of the human
relationships' success. With this, all trials will be nothing but added spices to life.

Just like this certain couple, I know with 20 years of age gap. They were engaged for three years
before they married each other. The challenges they came through were common among
couples with age differences. These are some of the things she shared with me:

Different Age. Different Perspectives.

Both generations will have clashing opinions on many things that will cause arguments.
However, it is important to note that different generations may complement each other. Filling
what is lacking from one another.

The old generation may offer wise counsel while the new generation may add it with fresh
perspectives

Health Issues and Life Ahead

With age, health is declining and a younger partner might be left with caretaking duties for the
other.

It is also a great concern for a younger spouse about the age difference especially since they
express a desire to be with their older spouse for a long time.

Financial Security

Older men are mostly established by working hard for too long versus their young partners.
Well, Jay-Z is much wealthier than Beyonce, that is for sure. This calls for a financial discussion
between couples especially that the future is worth living for despite its uncertainty.

The abovementioned may have been a few of the overall problems that couples with significant
age differences are facing. However, with both couples joining their hands to fortify the
relationship, making it a priority above anything else, it will come out as a success story that
others will reckon as an inspiration.
So go on and keep the relationship alive. Communicate, always lend a listening ear, be curious
with each other, and love like you never loved before.