My boyfriend keeps on commenting and liking other girl's sexy pictures. Should I confront him?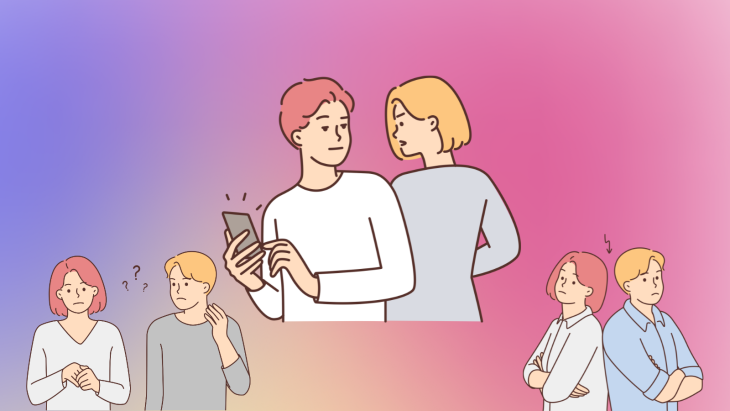 My boyfriend keeps on commenting and liking other girl's sexy pictures. Should I confront him?

In today's digital era, social media has become a core component of our lives, influencing how we interact
with one another and express our experiences. While it has many advantages, it also creates challenges
to romantic relationships, often bringing issues about boundaries and trust. Imagine in such a situation
when your partner consistently comments on and likes other girls' sexy pictures on social media. Should
you confront him? Let's delve into the complexities of this issue, providing insights into communication,
trust, and setting healthy boundaries within a relationship.

Before you decide whether you should confront your partner about his social media behavior, you must
first reflect on your own feelings and reasons. Consider why his actions or behavior upsets you. Is it
because you are threatened, insecure, or concerned with the effects of your relationship? Understanding
your emotions and the reasons behind them is a crucial initial step.

The core of any healthy relationship is open and honest communication. Instead of confronting your
partner right away, have a calm, non-confrontational conversation. Express feelings rather than
accusations as you express your thoughts and concerns. Use "I" sentences to express how you feel about
his activities, such as "I feel uncomfortable when I see you consistently liking and commenting on other
girls' pictures" rather than "You shouldn't be liking and commenting on other girls' pictures."

Allow your partner the opportunity to answer once you have expressed your concerns. This conversation
requires active listening. Listen carefully to his perspective without interrupting or becoming defensive.
This conversation can help you both better understand each other's feelings and reasons.

Furthermore, establishing boundaries that are comfortable to each other is important for maintaining a
healthy relationship. Discuss what you think about appropriate and unacceptable social media activity.
Both sides should cooperate in this conversation, making agreements and respecting each other's feelings.

Moreover, another key component of a healthy relationship is trust. Trusting your partner entails
confidence in their commitment and honesty. Confronting your partner should be done with the goal of
maintaining trust, not controlling his actions. Trusting him means understanding that he has the authority
to make decisions, alongside those on social media.

However, trust must be reciprocated. It's important that you talk about and agree on mutual boundaries
and expectations for social media usage in your relationship. What is and isn't acceptable? Are there any
specific actions that you both feel are inappropriate? Setting these boundaries can help prevent
misunderstandings and possible conflicts.

Jealousy and insecurity can influence our perception of our partner's actions on social media. Addressing
these emotions and self-reflection can help us understand our feelings and whether they come from past
experiences or personal issues. Remember, social media actions don't necessarily reflect his commitment
or feelings to you.

Lastly, confronting your partner can end in a compromise or a change in behavior, particularly if he values
your feelings and the relationship. Trusting his explanation and being willing to compromise may be
necessary. In extreme situations, if your partner persists in engaging in improper behavior despite your
concerns, it could bring into question your relationship's compatibility. Trust is an aspect that is reciprocal,
and both partners must respect the feelings and boundaries of the other.

In conclusion, communication, trust-building, and mutual understanding are key factors when deciding
whether to confront your partner about his persistent liking of and commenting on other girls' sexy
images on social media. While it is important to handle your emotions, it is also important to deal with the
problem with an open mind and an eagerness to listen to your boyfriend's point of view. A strong and
happy relationship is built on trust, respect, and open communication.