I Fake Orgasms With Guys All The Time. Guys Tell Me That It Turns Them On. Is That Wrong?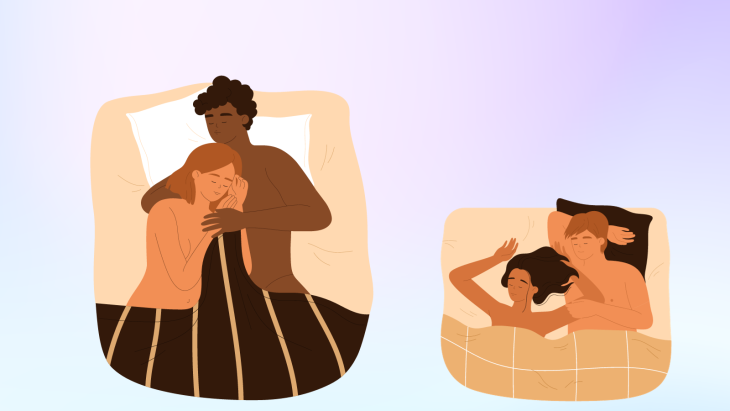 I Fake Orgasms With Guys All The Time. Guys Tell Me That It Turns Them On. Is That Wrong?

The idea of faking orgasms has intrigued, confused, and often stimulated controversy among
individuals and within relationships. It's an issue that transcends gender boundaries, as both men and
women can find themselves in situations where they might consider faking an orgasm. In this essay, we
will explore the experience of faking orgasms, the reasons behind it, and whether it is right or wrong to
do so.


Understanding The Act of Faking Orgasms


Faking orgasms, regardless of gender, is a common occurrence in intimate relationships. Fake orgasms are
performed for various kinds of complex reasons. Some people may do this to be sensitive to their partner's
feelings, boost their partner's self-esteem, or prevent feelings of inadequacy. In other situations,
pretending to have an orgasm might be a means of self-preservation, a way to end an undesirable sexual
interaction, or just a way to conform to society's norms of what a "good" sexual experience should be like.


Role of Communication


One of the major issues with faking orgasms is a breakdown in communication between sexual partners.
When people pretend to have orgasms, they continue a cycle of miscommunication by making their
partners believe that they are doing an excellent job in bed. The relationship may suffer in the long term
as a consequence of this lack of honesty which prevents the development of genuine intimacy and
connection. For a more fulfilling and healthy relationship, sexual preferences, desires, and boundaries
must be discussed openly and honestly.


The Impact on Self-Esteem


Faking orgasms may have negative effects on both partners. While it may briefly boost the self-esteem of
the partner receiving the false affirmation, it can be harmful to the one faking it. Consistently faking
orgasms may negatively impact self-esteem and cause feelings of anger and resentment. These
unfavorable emotions could filter into other aspects of the relationship, creating further problems.


Perspective of Male Partner


It's important to keep in mind that the idea that men might be aroused by their partners faking orgasms
is a complex and rather controversial matter. A fake orgasm may be perceived by some men as a sign of
their partner's passion or as an indication of their skill in bed. This impression, however, may be misleading
and even harmful. Instead of fostering mutual pleasure and connection, this tends to reinforce the
assumption that male performance in bed is the ultimate goal in mind.

Is It Wrong To Fake Orgasm?


The question of whether faking orgasms is wrong is difficult to answer because it depends on the reasons
and conditions behind the act. When faking an orgasm is done out of compassion, a desire to protect one's
partner's feelings, or a temporary solution to an issue that may be addressed through conversations, it can
be seen as a good gesture.


Faking orgasms, however, may be harmful to both partners and the relationship if it becomes a regular
occurrence. Deception and a lack of communication can create a severe emotional chasm. Addressing the
underlying issue openly and honestly in these situations would be better. issues openly and honestly.


In conclusion, the act of faking orgasms should be viewed with caution, and individuals should consider
the long-term consequences of their actions. While it may seem like a harmless gesture in the short term,
it can have far-reaching effects on the dynamics of an intimate relationship. Instead of faking it, open and
honest communication about sexual desires, boundaries, and preferences should be encouraged to build
strong, healthy, and satisfying sexual relationships.