My Boyfriend Has Been Recently Speaking To His Ex Again Over The Phone. He Says They Are Just Friends. Should I Be Jealous?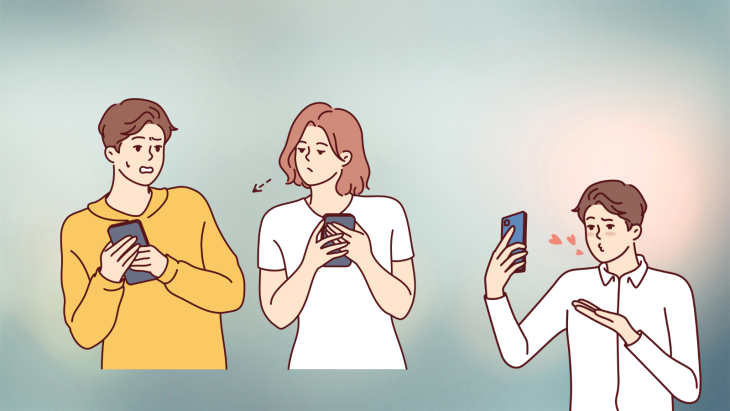 My Boyfriend Has Been Recently Speaking To His Ex Again Over The Phone. He Says They Are Just
Friends. Should I Be Jealous?


A healthy relationship is built on love, trust, and talking to each other. So, what happens when your
boyfriend starts talking to his ex again? It's normal to feel a little bit of envy or worry. Exes can be a
touchy subject in any relationship, after all. But before your anger takes over, let's learn more about the
situation.


First, you must know that your partner's past relationships are important to their life story. Your
boyfriend has his past, just like you do. If you talk to an ex, it doesn't always mean something terrible is
going on. People get back together with ex-partners for many different reasons; most of the time, it's
nothing bad.


Every good friendship is built on trust. Give your boyfriend the benefit of the doubt if he says they're just
friends. Jealousy can make it hard to trust each other. Refrain from jumping to conclusions. Instead, take
what he says at face value and see what happens.


The best way to solve problems in a relationship is to talk about them openly and honestly. If it makes
you uncomfortable that your boyfriend is talking to his ex, you must discuss it. Find a peaceful time to sit
down and talk about how you feel. Use "I" words to avoid sounding accusatory, like, "When you talk to
your ex again, I feel a little uneasy." Can we discuss it?" This makes it possible to have a good talk.


It's okay to talk about limits with your partner when you're in a relationship. Tell him how you feel about
how he talks to his ex and ask him if he thinks any limits should be set. Finding a solution that considers
both your feelings and your need to keep in touch with old friends is important.


Take a moment to think about how you feel before you get too caught up in jealousy. Do you have any
deep-seated fears that could be making you jealous? Sometimes, what we do in a particular situation
depends on what we've been through or are afraid of. Self-awareness is a solid way to improve yourself
and your relationships.


Remember that you can be friends with your ex for no reason at all. Your boyfriend might like being
friends with his ex, just like he likes being friends with his other friends. Trust that he knows how to keep
these exchanges within the proper limits.

Time is a great way to tell what kind of relationship your boyfriend has with his ex. If they keep talking
and you don't see any reason to question his motives, your jealousy might fade over time.


Ultimately, whether or not you should be jealous relies on your relationship, how your boyfriend acts,
and how you feel about it. Even though it's normal to feel a little uncomfortable when your partner gets
back in touch with an ex, it's important to handle the situation with trust, open conversation, and
understanding. To build a strong, healthy connection, you must face problems together and figure out
how to deal with them healthily. So, instead of having jealousy take over your life, work on making your
love and trust for your boyfriend stronger.