What Steps Can I Take to Rebuild Self-Esteem and Rediscover My Worth After a Painful Breakup?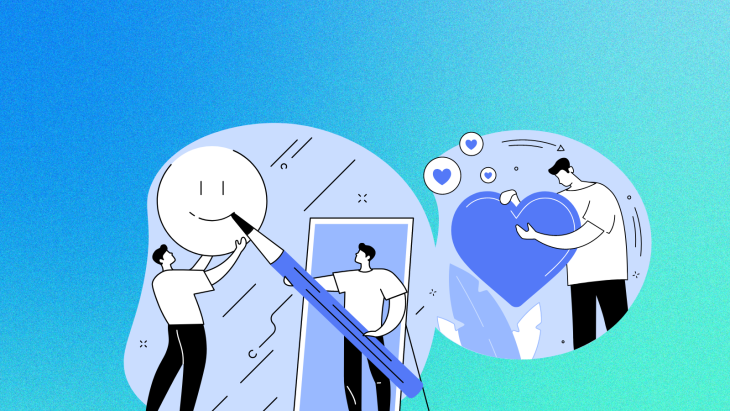 Breakups are painful beyond doubt. Whether it was a toxic relationship or not, you are going to miss your ex right after the breakup. You put yourself out there and made yourself vulnerable yet you were still betrayed. Break-ups can shatter your confidence and self-worth in the worst way possible. That is normal but the journey to self-healing would not be easy.
Here are some steps that you can do to rebuild confidence and self-worth:
Acceptance
Just like grieving, accepting that the two of you have already broken up is the first step to healing. The world does not revolve around someone that has left you. But if you guys have broken up because of a third party, it can be pretty hard if you start to question your self-worth. Questions like, Do I look ugly? Am I not enough? What did I do wrong? Might come into your mind and that is unavoidable.
Grieve
Grieve the fact that the life that you had can no longer happen, plans with your former significant other down the drain, and you will no longer be the same person. That's okay. You can move past this.
Take care of Yourself.
Feeling good about yourself will build your confidence and self-worth.
Get Active.
Are you an outdoorsy person? A hike can work wonders on your mental health. Traveling to another country can also help.
Have a Makeover.
Make yourself pretty. Get that haircut. Get your nails done. The compliments that you will hear after your makeover will help you out.
Rediscover your Past Hobbies.
You do not need to be an expert in what you love. Simply doing something that you love will make you happy.
Focus on Making a Better You.
Once you have already reexamined the things that you have done wrong in your past relationship, try to make a change. Improve yourself. Sometimes we meet people in our life because they will bring forth a lesson.
Create a Life System.
Creating a life system is the key to success. We are defined by our habits, not our achievements. Having a life system will allow you to have a work-life balance.
Focus on your Career.
Empowered people have choices. When you have a successful career, you will also have money. That will allow you to have choices. You do not need to depend on your significant other to buy the things that you want. That can add up to our self-esteem and self-worth big time.
Gratitude
Just living day by day with gratitude in your heart can help you a lot. You can try journaling or even making a blog. That way you can revisit the hard times and good times and congratulate yourself because you have come this far.
When you are single, this leaves you an opportunity to explore and try out new things. That is something to be grateful for.
#breakuprecovery #selfhealing #rebuildingconfidence #selfworth #movingon #personalgrowth #selfimprovement #empowerment #gratitude