The Demands Of Our Careers And Personal Lives Are Causing My Wife And I To Grow Apart, And Our Relationship Feels Stagnant. How Can We Rekindle The Passion And Connection We Once Had?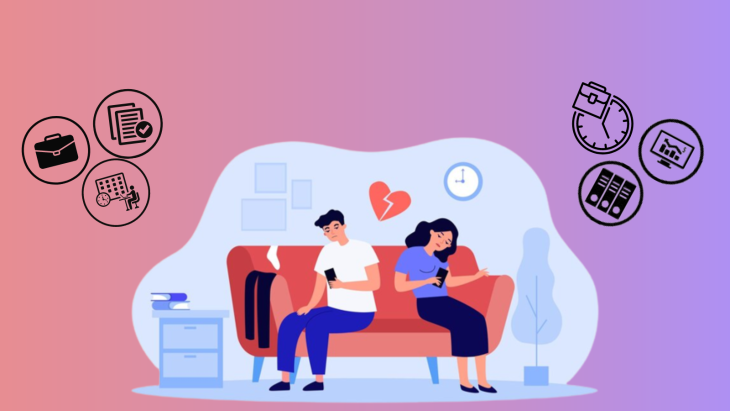 The spark that you once have for each other at the start of your relationship is no longer there. Before, you can`t get your hands off each other and not seeing them for days drive you crazy. Now, you rarely see each other and when you do, the passion and connection are no longer there.
Do not feel bad for feeling that way. You are not the only couple who have experienced this. If you guys are willing to fight for your relationship, you can survive this challenge in your relationship. And if you can, you can step up your relationship to the next level and your connection will be stronger than ever.
You must also keep in mind that your relationship does not always have to move forward. Enjoying each other`s company is simply an act of love. In the morning, enjoying coffee together on your porch is love itself. Love does not need to be loud or too passionate. It is sometimes found in the small things and you have to be able to see it on your own.
Here are some things that you can do to rekindle your passion and connection:
Communication.
Before you start any effort to rekindle your passion for each other, you need to talk with each other. Get your problems in the open. This is your partner for the life we are talking about. Talking about your problems and disappointments should be done without the other one getting judged or gaslighted.
Communicating might lead you to pinpoint the reason why your marriage isn't the way it used to be. When you know the reason, you can brainstorm solutions to bring back the spark you once have.
Moreover, if you have opened up about your career goals and how much you have to put in to make them happen, you will be more understanding of each other. Doing so lower your expectations of each other and make your relationship healthier.
Schedule weekly dates.
Take each other on romantic dinner dates. Dinner dates should be done regularly. It helps if you schedule it in different locations. You can also try doing karaoke night, a long drive and dinner date, a home-cooked meal by one of you, or the classic candlelight dinner. The list goes on but both of you must be thoughtful and committed enough to make your dinner dates exciting and beautiful.
As a husband, you can also plan surprise dates. Spontaneity is one thing that can rekindle one`s relationship. This will tell your life that you are thoughtful and you have initiative.
Try new hobbies as a couple.
There are a lot of hobbies that you can try on. If you guys are outdoorsy people, you can try rock climbing, camping, trekking, or going for runs together. You can also do a wine tasting in your local vineyard. Yoga is good, too. It will help you develop mindfulness as a couple.
Do small acts of love.
Sometimes, love is displayed through small acts. Your partner remembering small things that you adore is an act of love. Like I said before, the silence that you enjoy while drinking coffee in the morning before you enter a world of hustle-bustle is love itself. Making an effort to learn the new things that your partner loves is love, too.
Intimate time.
Intimacy is part of any relationship. It might be that there is no passion anymore because you guys lack intimacy in the bedroom. When you rarely see each other because life goes your way, you have to make an effort. When you schedule dinner dates, put your phone on DND mode. That way your partner has your full attention. Encourage your wife to do the same.
Go on vacations.
Vacays are life-changing for a couple. Maybe, you just need a break from everything. Plan a vacation where you can stargaze or do the things that you both love before. If it isn`t in your budget, you can also do a staycation, instead.
Couples Therapy
When everything else fails, I highly recommend you both see a therapist. That way, your relationship will be guided and you can fix the things that are beyond your control.


#Rekindlingpassion #reignitingconnection #communicationinrelationships #romanticdateideas #intimacyinrelationships #relationshiprevival #strengtheningbonds #relationshipadvice