How Old Is Too Old To Get Married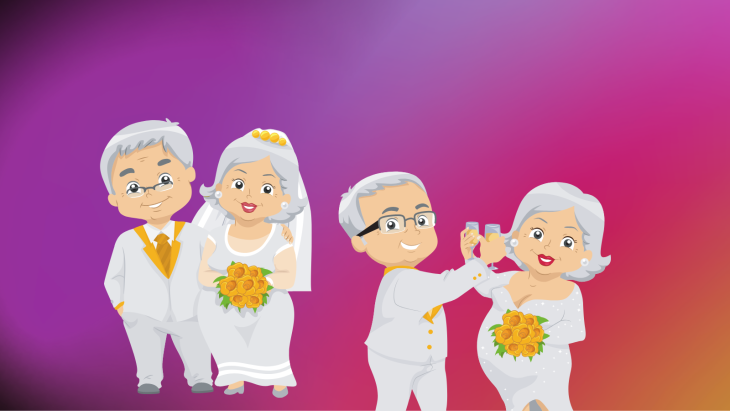 There is absolutely no age limit for marrying the love of your life. This is a question I have no hard time answering because love just conquers all. I did not say it is going to be easy but it can move mountains.
You may be worried that people will judge you but this is your happiness and don`t let it take it away from you. But of course, if you are still not 18, please wait it out until you are in the legal age. We`re not invalidating your love for your partner, it is just that scientifically, your brain does not fully mature until you are 21, and getting through a divorce is a hard thing.
Before you get married, here are something that you might want to consider:
Financial Matters
This is one of the top reasons why people get divorced. You should be able to discuss this with your partner before tying the knot. You might have super different spending habits and that could be a deal breaker for you. It is all-important to discuss whether you will have joint accounts, the whatnot. Debt should also be disclosed.
Your properties should also be discussed. Future acquisitions should be decided to avoid conflict. One of you might also inherit a substantial amount of money and property from your parents. Discussing what should happen in some possible scenarios should be agreed upon ahead of time by both of you.
Having Children
Now, this is a huge deal breaker for most of us. Others have dreamed of having children of their own and some people would want to be the best in their career path. Nothing is wrong with that as long as you have talked this through before your marriage starts. The number of children that you plan to have should also be discussed.
Residential Plans
Some people will opt to move back to the suburbs when they have children already. That is to raise them in an environment that is less fast-paced community. There could be disagreements when you talk about this but be open to compromise and negotiate with your partner calmly.
Get to Know the In-Laws
Your in-laws could have been a huge factor in the character of your soon-to-be spouse. Get to know them and observe how they treat their children and their partner. That will give you a glimpse as to what relationship are your entering.
Talk to your Lawyer
Do not be afraid to talk to your lawyer. This will benefit both of you in the long run. In case of devastating conflicts in the future, you know that you will not be financially stressed, as well. Having a prenuptial agreement will be a life-saver.
The bottom line is communication for the things I have listed above will you out in your marriage. It will save you lots of emotional stress and financial stress. Deciding who will be your significant other is one of the most important decisions that you have to do. So, take all the time that you need and also let your heart speak.
#MarriagePrep #RelationshipAdvice #Premaritaldiscussions #marriagepreparation #financialplanning #familyconsiderations #communicationinmarriage #buildingastrongmarriage #prenuptialagreements