I JUST MET UP WITH MY EX AND WE HAD SEX, NOW I FOUND OUT THAT I GOT AN STD FROM HIM. WHAT SHOULD I DO? I AM DISTRAUGHT ABOUT THIS. PLEASE HELP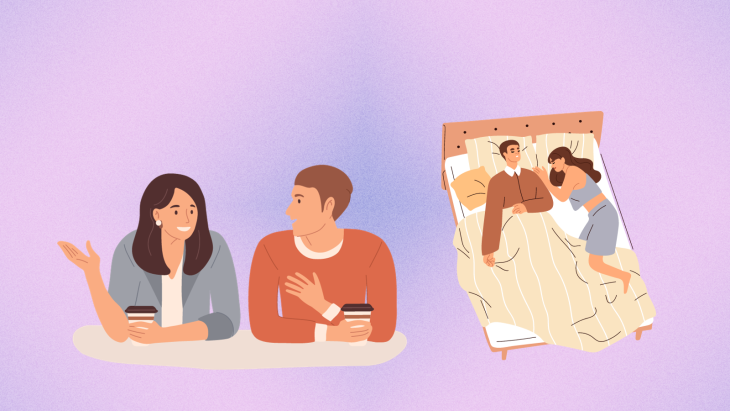 I Just Met Up With My Ex And We Had Sex, Now I Found Out That I Got an STD From Him. What
Should I Do? I Am Distraught About This. Please Help!

Life is full of unexpected twists and turns, and sometimes those turns might be full of challenges we never
anticipated. Imagine reconciling with your ex-partner and having sexual intercourse, only to find out later
that you've contracted a sexually transmitted disease (STD) from him. This situation might be emotionally
draining, upsetting, and confusing, but it is important to realize that there are things to do in response.
Let's explore the steps you should take when facing that kind of situation.

The initial finding of an STD can be extremely upsetting, frequently accompanied by feelings of shock,
anger, betrayal, and feelings of regret. It is important to recognize these feelings as a normal reaction to
the situation. However, allowing these feelings to control you might prevent you from making rational
decisions.

Make an Appointment and Get Tested
The first and most immediate step is to be tested for the STD. STDs have a wide range of symptoms and
can sometimes go unnoticed for lengthy periods of time. As a result, even if you are not experiencing any
discomfort, it is important that you make an appointment with a healthcare practitioner for testing.

Communicate with your Ex-partner
It is essential that you communicate openly and honestly with your ex-partner about the situation, even
though it could be uncomfortable. Discussing the disease with them is important, as they might not be
aware of how they are doing. This is a responsible action to make sure both of you get the medical care
you need, not a message intended to assign blame to one another.

Seek Medical Treatment
Your healthcare practitioner will suggest a suitable treatment plan based on the STD you have contracted.
It's important that you strictly adhere to their suggestions, taking any prescribed medications and
implementing any changes to your lifestyle they advise. The majority of STDs are curable, but early
treatment is essential to avoid problems and further transmission.

Seek Emotional Support
Dealing with an STD might be stressful and emotionally draining, especially if it is the result of reconciling
with an ex-partner. It's normal to experience distraught, anger, or confusion. Seek emotional support from
friends, family, or a therapist who can guide you through your emotions and help you cope with what
happened. Keep in mind that you are not alone and that there are individuals out there who care
about your well-being.

Educate Yourself
Learn about the exact STD you have, how it is transmitted, and how you can prevent it from spreading. By
educating yourself, you can take control of your sexual well-being and reduce the stigma linked to STDs.

Practice Safe Sex
Safer sexual practices must be practiced. Always take safety measures, such as using condoms, and inform
your future partners of the truth about your STD situation.

Moving Forward
Although this situation made you feel distraught, it may also serve as an avenue for improvement and
self-care. Use this experience to prioritize your health, improve your emotional resilience, and make
well-informed choices regarding future relationships.

In conclusion, discovering out that you got an STD from an ex-partner might be a very distressing
experience. However, it is important to respond responsibly, calmly, and with a focus on both your physical
and mental well-being. You may handle this trying circumstance with resiliency and come out stronger and
better educated about your sexual health by seeking medical treatment, being open with those around
you, practicing safer sex, and seeking emotional support. Keep in mind that an STD does not define you and
that you have the power to take control over your life and health moving into the future.