I accidentally cheated on my husband but I still love him. Should I tell him about it?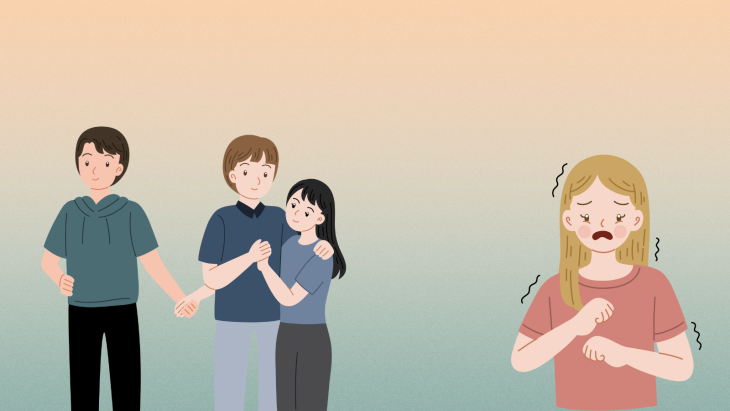 I accidentally cheated on my husband but I still love him. Should I tell him about it?

Cheating has been a controversial subject that could rouse the public into arguments and disagreements.
It is roughly defined as infidelity in a relationship and promoting dishonesty which inevitably breaks the
foundation of trust.

The major contributor to divorces in the US according to the American Psychological Association is
cheating or infidelity in the marriage. About 20% to 40% ended their marriage due to an affair. The
American Sociological Association (ASA) noted that 25% of married women are likely to cheat due to
internal problems in the marriage.

Having this laid out, a wife could likely cheat due to marital problems despite loving her husband.
Statistics or research might be able to explain the reason behind the infidelity. Sometimes there are
justifications behind the act. Nevertheless, cheating could never be able to pass the tiny sieves of
morality.

Morally, it is wrong no matter how you justify it. If ever you fell into the wagon of cheating whether
'accidentally' or intentionally, you better tell your spouse about it. Doing so will free you of guilt that will
continually gnaw at your conscience every time you are with your partner.

Since you are the first one who sinned in the marriage, don't make any excuses about your actions or end
up a petty gaslighted who puts the blame on their partner instead of owning what you did.

After you've spilled all the beans about the accidental one-night stand you had, let your partner think
about what should be the next course of action for your marriage. Probably, he might decide to end the
marriage. Because, come on, being cheated is painful and damaging mentally.

If you still love him, (which is hard to believe after what you did) and wants to preserve the marriage at
all cost, an apology won't just cut it. Let's assume that your husband will agree to work it out again after
you beg on your knees, then it's time to step your best foot forward again.

These tips might just help you regain the broken trust.

1. Admit that it's all you.

Never make the mistake of pointing an accusing finger at your spouse when you are the one who
cheated. If there was ever a marital problem that pushed you to get drunk and sleep with another guy,
let your partner know. So that you may be able to address them together.

2. Let your partner heal.

Even small cuts take time to heal, how much more to the heart stabbed by infidelity? Studies show that
it is damaging mentally to be cheated on. It destroys self-esteem and the ability to trust again.

3. Tiptoe if you must and be patient.

It is going to be hard to go back to normal routine again. Expect that they won't be as loving as before.
They might even refuse to be touched by you. A mere imagination of your spouse having intimate
moments with another person is truly a nightmare that will haunt their minds forever.

4. Seek marriage counsel

When it is not working out just the both of you, consider involving a counselor who will mediate
disputes on the problems between the two of you.

5. Part of showing the best foot forward is doing everything in your power to make it up. Affirm to your
partner that you are sorry and you love them so. Who knows, they might just forgive you completely.