My hubby didn't want to share a bed with me even after the wedding. Is there a problem with him? Should I tell him I'm not okay with it?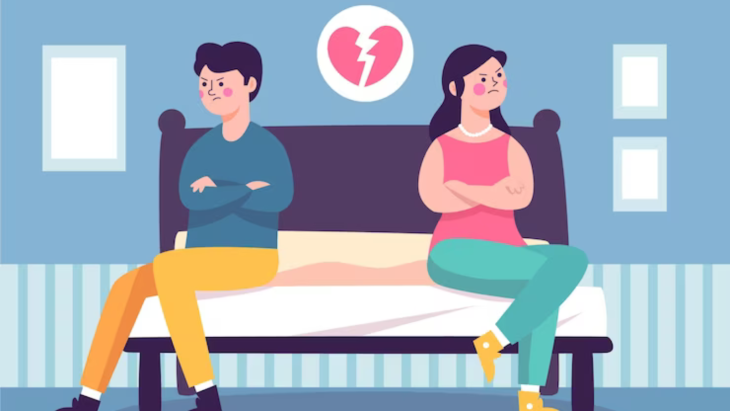 My hubby didn't want to share a bed with me even after the wedding. Is there a problem with him?
Should I tell him I'm not okay with it?

The wedding night is the most exciting part of the celebration of the union. However, when a husband
refuses to share the bed with you not just once, twice, or thrice but constantly, it is another story with
underlying problems that need to be unraveled.

Should you tell him that you are not okay with it? Absolutely!

In marriage, communication is a gateway to harmonious living and even resolving problems between
spouses. And a husband not sleeping with you after the wedding is a huge problem.

Talk to him but don't be confrontational about it. Otherwise, he'd go defensive mode which would end
up in arguments and another night of spending alone in bed.

You can go over these lists to guide you on how to deal with your aloof husband:

1. Tell him your needs as a wife. Not just for a sexy time but for an affection between the two of you.
Even babies thrive with their mother's affectionate touches and skin-to-skin contact.

2. After asserting your needs on him, take time to listen. Listen. Assuming both of you married
each other for love, maybe he could be able to explain to you his problem.

Statistics show that men who refuse to bed their wives suffer from low sex drive. Ask him about it
and encourage him to see a doctor to address his problem.

Some men may have unresolved trauma or abuse from the past they fail to share it with you, disabling
them from being affectionate with you in bed. Be open to whatever he will say.

3. If the wedding is an arranged one, then you are bound to have a loveless marriage. But don't just pout
yet. An arranged marriage might be frowned upon in some other country, but the statistic shows an
increased rate of successful marriages which was arranged by families.

You and your husband can find common ground to make the marriage flourish.

4. Initiate the first move.

There is nothing more sexier than the woman who makes the first move. We are no longer in the
Victorian era where women are constrained by societal expectations. So go ahead, wear that lingerie,
douse yourself with a hint of perfume and, be seductive.

5. It is never too early to involve a marriage counselor even at the earliest budding of your marriage. It is
better to address what the problem is. The right treatment will come with the right diagnosis.

Whatever your course of action is, be sure to involve your spouse with it. Affirm to them your love,
respect, and acceptance whatever their insecurities are. Together, there is no mountain too high for
both determined couples willing to make the climb.