My Husband And I Fight At Least Once A Week. Our Kids Have Become Affected By The Yelling And Screaming In The House. Should We Get A Divorce?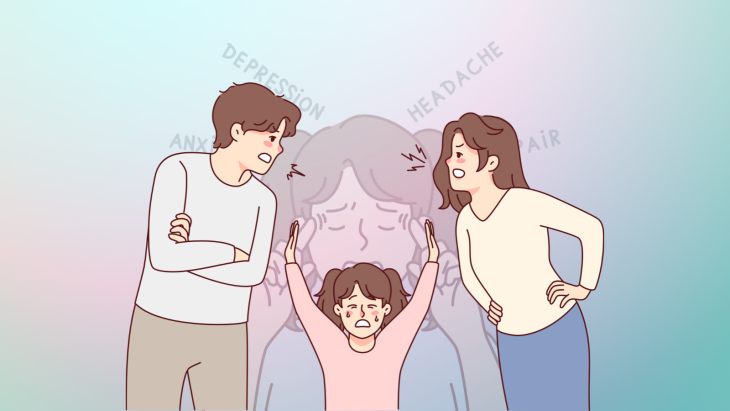 My Husband And I Fight At Least Once A Week. Our Kids Have Become Affected By The Yelling And
Screaming In The House. Should We Get A Divorce?

Marriage is a complex journey with both blissful moments and inevitable challenges. Conflict is a natural
part of any marriage, and it is usual for partners to have disagreements. However, the frequency and
intensity of conflicts can become concerning and sometimes push couples to the point of considering
divorce. When a couple fights at least once a week and children suffer as a result, deciding to divorce
becomes more serious. What happens when these fights become a weekly occurrence, impacting not only
the couples but also their children? Let's explore the complexities of such a situation, the impact on the
children, and factors to consider before making a life-altering decision.

Impact On Children

One of the most pressing concerns in this situation is the effect of constant fighting on the children.
Constant yelling and screaming create an unhealthy environment that can be emotionally distressing for
children. These traumatic experiences could leave them with psychological scars that impact their future
relationships, self-esteem, and overall well-being.

According to studies, children who experience regular parental conflict are more likely to suffer from
behavioral issues, anxiety, and depression. As responsible parents, it is your duty to prioritize our children's
well-being.

Communication and Conflict Resolution

Before proceeding with a divorce, it is important to evaluate your communication and conflict resolution
skills. Fights on a weekly basis may reveal underlying issues such as poor communication or unresolved
conflicts. A relationship can become healthier and more harmonious by developing the ability to
communicate effectively and overcome conflicts.

Reevaluating Your Relationship

In the middle of constant chaos, it's easy to lose sight of why you fell in love in the first place. Reconnecting
with your shared past and rediscovering the aspects of your relationship that brought you together in the
first place may be a powerful way of rekindling the emotional connection you've lost. You might be able
to bring back the love that has been affected by anger and frustration if you put in the time and effort to
nurture your connection.

Importance of Self-Reflection

Deep self-reflection is what both of you need to do. Breaking the cycle of blaming requires understanding
your own triggers and accepting your own faults. You may foster an environment where positive discussion
could take hold by taking responsibility for your own mistakes.

Seeking Professional Help

Couples who have frequent conflicts should seek professional help before considering divorce. Marriage
counseling or therapy can provide a secure environment in which both partners can communicate
concerns, improve better conflict-resolution skills, and work together on the challenges they face. A
professional therapist may be helpful in determining if the relationship can be saved or if divorce is the
best option.

Impact of Divorce

Divorce is a profound life-changing decision that should not be taken easily. It has serious consequences
for both couples and their children. While it may bring short relief from the ongoing tensions, it can also
introduce additional challenges and emotional conflict. Divorce may leave long-lasting wounds that affect
the well-being and future relationships of all those involved.

Consider All Possible Options

You should look into every possibility to keep your marriage before making the final decision to divorce.
You must work diligently to rebuild our relationship and raise your children as you owe it to yourselves and
your children. A healthier and more loving environment in your home may be achieved by seeking
professional guidance, enhancing your communication, and practicing self-reflection.

In conclusion, the decision to divorce due to weekly basis conflicts is a complex and personal one. The
well-being of your children is a reminder of the responsibility you share as parents. Divorce should only be
considered as a final option after addressing underlying issues. With time, effort, and professional
guidance, the hope is to rebuild the relationship and provide a loving and harmonious home for your
children.