I Love To Dance But My Boyfriend Doesn't Dance. Is This A Deal Breaker?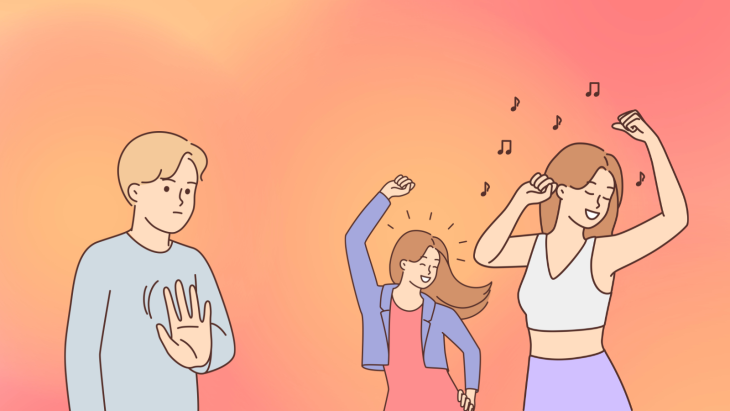 I Love To Dance But My Boyfriend Doesn't Dance. Is This A Deal Breaker?

Dancing not only benefits the body's health but also enhances a relationship. Sweet dancing,
involving two people swinging together with music creates an emotional connection through
physical touches.

Though dancing might be fun for others, some may find this activity a little too much for them.
Just like this story of a couple where the girl loves to dance but her guy always refuses to join
her. He will stiffen every time she initiates to dance with him even in a private setting. When
she asks what's the problem, the guy states that there are no special or traumatic reasons why
he doesn't like dancing. He just plainly and blatantly hates dancing.

Just like singing, not everyone can be good at it. Some people haven't even experienced singing
in the shower just because they don't like singing for no apparent reason.

Whether you love dancing or singing, you have to know that you can't force others to like what
you like. If your partner refuses to dance with you either in a public or private setting, maybe
you should try to respect them for that.

If your partner ever tries to stop you from doing what you enjoy ( in this case, it is dancing),
then that is the real deal breaker in a relationship.

However, if dancing is so important to you that you put it above your relationship, you should
talk with your boyfriend about your concerns. If he still refuses to dance with you ( even by
force), then it is high time for you to sing part of Miley Cyrus Flower, ' I Can Take Myself Dancing'
and be your independent dancing queen or find some guy who will indulge you on the
dance floor.

After all, life is too short to be spent on someone who doesn't enjoy what you like. This might
be a small matter to some but it is a quite big matter to your happiness. Find someone who will
answer the taps of your happy feet. But even in the Happy Feet movie, Mumble, a penguin who
dances, finds his perfect match in Gloria, a penguin who sings.

It is a matter of finding someone who will complement you, add value to your life, and make
you happy even if they don't like dancing. Be a Mumble who finds his Gloria in this world. Don't
just look for happy feet. Remember, variety is fun.