The 5 Ways To Impress Your Future In-Laws For The 1st Visit.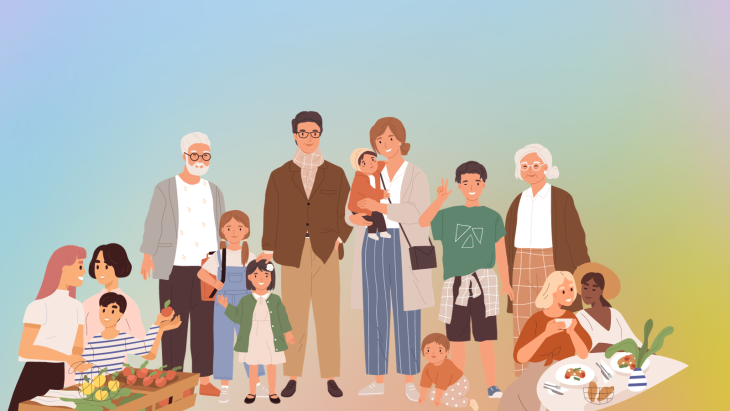 The 5 Ways To Impress Your Future In-Laws For The 1st Visit.

Going to your in-laws on holiday for the first time? Are you worried you might mess it up and
they end up disliking you?

You are not alone in this predicament. Entering into a premise (your partner's
home) you are not familiar with can be daunting. There exist traditions or inside jokes, past
events that might make you feel left out when they converse about them over the dinner table.

Fear not, because there are things that you can be in control of when you visit your in-laws.

The 5 Ways To Impress Your Future In-Laws For The 1st Visit.

1. Learn how to cook the food they like. Fanny Fern's popular phrase ' The way to a man's heart
is through his stomach' is applicable in this situation. Before visiting, practice cooking the food
that your in-laws like. Ask your partner about this. This is just a preparation in case they subtly
test you out in the kitchen. Master roasting a perfect turkey, bake perfect potatoes, or create a
phenomenal cranberry sauce. Any food that they might like on the table, don't be shy about
incorporating the one that your family enjoys.

2. Strike some conversation with them. Discover their interests and favorite pastimes. Get some
cues from the previous talk that you had with your partner. Maybe your guy mentioned about
your in-laws' favorite sports, movies, or their hobbies.

You can also tell them about yourself as they would be quite curious about you too. Be natural
and casual as if you are just hanging out with some good old friends.

3. Giving out some praise will make a difference. When you get to your in-law's house, be
appreciative of everything. Be generous in your compliments. Say you love the dress that your
mother-in-law wears for the occasion, the food she prepared, the nicely trimmed grasses
outside that your father-in-law might take some time to cut with a mower, and just everything
you set your eyes on that you think deserves some good words.

4. Bonding moment. It is understandable to feel a little intimidated on your first visit to your in-
laws that you'd be tempted to stick by your partner's side all the time. Avoid doing this. Instead,
find some time to bond with each family. Join your mother-in-law in the kitchen and show her
your skills in cooking (or as practiced), and have a casual conversation with your partner's
sisters or brothers, and the father-in-law. Be spontaneous and act as the situation dictates.

5. Radiate a positive attitude. No one wants to be around someone who is always looking like a
grumpy old troll. You don't have to exhaust yourself from smiling in every interaction. Just be
present and in the moment. Don't bury your face on your phone the whole time. Show them
that you want to be there with them during the holidays or on special occasions. If they feel
that you like being around them, you'll be invited again for the next time. And oh, don't forget
to bring some gifts the next time too.