My Fiancée Wants A Big Wedding. I Think It Is A Waste Of Money. How Should I Tell Her?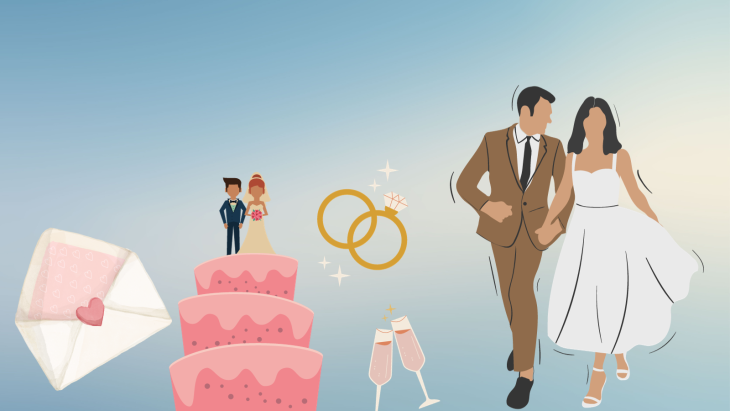 My Fiancée Wants A Big Wedding. I Think It Is A Waste Of Money. How Should I Tell Her?
The real essence of having a wedding is for the union of two people in love in holy matrimony
and to serve as a stepping stone to build a family in the future.


However, this is often overlooked with the desire to have an extravagant celebration, costing a
fortune which unfortunately could be felt even years to come. On average, a wedding in the US
alone costs from 30,000 to 40,000 dollars with inclusions from wardrobe for the bride and
groom, venue, food, wedding planner, flowers, event coverage, and the like.


With this amount of money, any lucky girl will be able to achieve her dream fancy wedding. But
at what cost?


An article in the Washington Post shows the staggering reality of Americans availing of
wedding-specific loans with interest rates as high as 30%. This has been considered
unnecessary debt that a few who took the loans quite regretted in the long run.


With this fact alone, how should you tell a fiancée that a big wedding is a waste of money
without risking the engagement to be cut off? Use these 3 Helpful Tips:


1. A well-earned money should be a money well-spent. If you think having a big wedding will be
a waste of money, consider discussing this with your partner. Persuade her that an intimate
wedding is both ideal and economical. Especially since there will be a mild rolling of recession in
late 2023 and possibly will officially begin in 2024 in the US.


This could mean possible instability of finances when the economy itself is not expanding.
People often lose their jobs as businesses or companies will be laying off employees to stay in
business or keep the companies running.


You don't want to be in debt when this happens. So, avoid getting some unnecessary loans as
much as possible.

2. Look for some offers of wedding packages that are available online and within your location.
Many wedding organizers are launching their websites for this purpose.


The fun part of this is you can customize the package inclusions! If you have 100 guests, you can
put a budget on each head for food at the venue for as low as $23.


Make sure to get good deals that are within your budget.


3. Honeymoon is another thing that predicates the wedding. More like an intimate afterparty

for both of the couples. Going on tropical escapades is considered the cheapest way to spend
some intimate time together.


Book flights and lodgings ahead to save some cost. Plan out your activities so that you won't be
stirring away from the budget.


Or you can choose to skip traveling to another country and take advantage of what your place
can offer. You can browse the net for some ideas of locations for the newlyweds.


Overall, it is believed, mostly by men, that a wedding is a fancier way to get ripped off. However,
for women, it is like living a princess's dream, being celebrated by many for such a happy day.
There should be compromises between couples regarding how they should proceed with the
wedding. It is important that money should be in discussion first before anything else or you'd
be risking your future in debt. Having a grand or simple wedding is not the measurement of
true love. What matters most is you love the person standing beside you when you say your
respective 'I do's and vows for together forever.