My Fiancé Says She Wants A Big Engagement Ring. I Told Her It Is A Waste of Money. How Can I Convince Her To Agree With Me?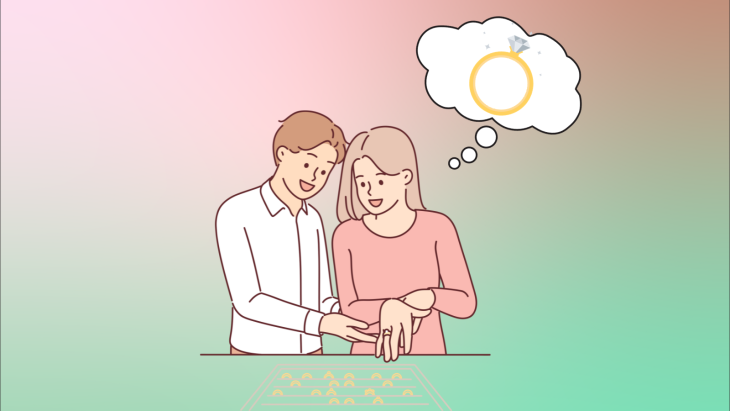 My Fiance Says She Wants A Big Engagement Ring. I Told Her It Is A Waste of Money. How
Can I Convince Her To Agree With Me?


People have a different set of values and opinions on many things. What you might think is a
waste of money ( like wanting a big engagement ring ) is contrasting to her views about it. For
men, it might be a piece of an expensive rock but for women, it is a symbol of love, of being
desirable (at least by a man who wants to marry her), and that it is one thing that makes her
feel special.


Engagement takes compromise for both sides. If you think that having a big diamond ring is a
waste of money and has something to do with your financial status ( like you can't afford it
unless you risk spending your three-month worth of salary), then tell your fiancée of your
situation. If she loves you she would understand.


Convincing her to agree with your point of view through words alone is futile. As the lyrics of
the song goes' Diamonds are a girl's best friend, you can't change her mind unless you do the
following:


Option 1:


Offer an alternative. Instead of a diamond, get a moissanite ring, a gem most comparable to a
diamond but certainly cheaper and durable ( as it ranks second to diamond for its hardness like
10 vs. 9.25 on Mohn's hardness scale). It would also last a lifetime, still looking the same as the
day you bought it.


Option 2:

If she wants the big D (Diamonds, I mean) on her ring finger, get a lab-grown diamond as this
will be considerably 50% less in cost than the earth-grown ones. This way, your girl can still flex
to her friends that you got her nothing but a diamond ring for the engagement.


Option 3:


There is none. If the problem is not about money and just your 'principle' or 'philosophy' alone
that you want to instill in your future wife, then, I'd say you are on the losing side.


Engagement and wedding is all about your woman. Those are some moments that she will feel
special and celebrated. You will just ruin it by forcing your philosophy on her.


Lastly, society might be one to blame for why big diamond rings for engagement becomes a
norm. It is a marketing scam which didn't diminish even until now. But for two people in
love, compromise is always the key. As you both are headed towards lifetime partnership
through marriage, you should learn how to come to terms with many things. Even as mundane
as the matter of an engagement ring. If you love her and are capable of buying her one big
diamond ring, go ahead and splurge! If you can't because money is tight, then that girl you're
marrying will be happy with a sapphire or moissanite ring if she loves and understands you.