My 17-Year-Old Daughter Has An Unplanned Pregnancy. She Wants To Keep The Baby. The Father Is Nowhere To Be Found And Has Skipped Town. What Are Some Ways That I Can Support My Daughter?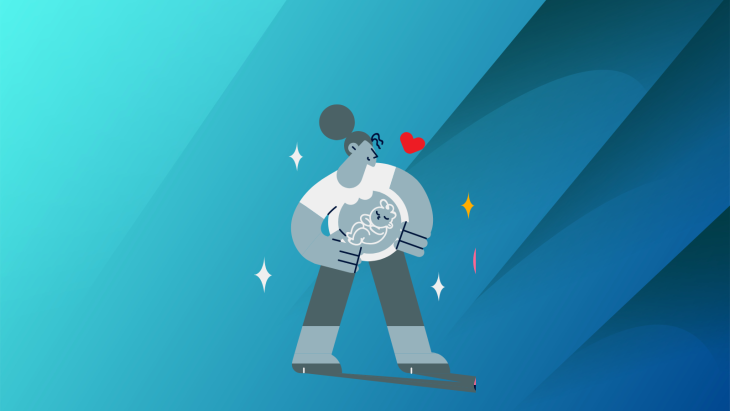 Having a child is a life-defining moment. Raising a child financially, mentally, and physically takes a lot of responsibility. How hard would it be for a 17-year-old girl to raise a child alone? As a mother, you know what it`s like to raise a child and it`s definitely far from easy but it will be fun and fulfilling. You have the experience to empathize with your child and use that to your advantage.
Discuss the responsibilities of having a Child.
Since your child is determined to keep her baby, discuss with her the responsibilities for which she will be accountable. That includes buying the baby insurance for the delivery, milk, diaper, and nanny, and saving for a college fund.
If she decides to still keep her baby, then be at peace with that decision. Help her stand up on her own and her baby. Anger will only take you away from your daughter and your future grandson or granddaughter.
Communicate with your Child.
You need to talk and act to your child as if she is already an adult. The last thing that you could do is talk down to her. She might be a 17-year-old teenager but she will soon become a mother and she needs to act like an adult if she wants to keep the baby.
Guide her but don`t interfere in her actions. If you want to still play a huge role in her life as a mother now, you need to earn her respect, and acting in a calm manner even though you don`t agree with her decisions will help your relationship in the long run.
Provide comfort and security.
Given that the father of the child is not present, your daughter will be a single mom. Assure her that you will be there every step of the way. Be her support system. We are all aware of the pregnancy hormones after birth, which can affect our stress levels.
Financial support can also be good for your daughter. Given that she is still a teenager; it is most likely that she is studying still. Offer financial support for the baby but make sure that the final decision came from your daughter.
Advocate for Your Child.
In the future, when the father is back in town. Fight for the rights of your daughter and your grandchild. No one deserves to be raised by a solo parent and no one deserves to raise a child alone. Contact your lawyer and see the best possible options for your child.
If the lawyer says that you have a great chance of winning in court for child support, then continue that pursuit. Your child needs every help she can have to support her baby.
Provide after-pregnancy options.
After delivery, offer to still support your daughter`s education and you can give her a choice to work now in order to support her child. After school, she can then look for a job and support for her child. If she chooses to do otherwise, don`t oppose her. Right now, you can only be her counselor even though you are her mother.

Giving your child independence at such a young age is daunting but it is the best decision for your child who is going to become a mother. Be supportive. Become her confidant and she will be guided in the right direction.
#Motherhood #SingleMom #TeenageMother #Parenting #Empowerment #Support #Responsibilities #YoungMothers