As A Mental Health Therapist Or Social Worker, What Do You See As The Main Reason Why Your Pay Hasn't Increased To Your Ideal?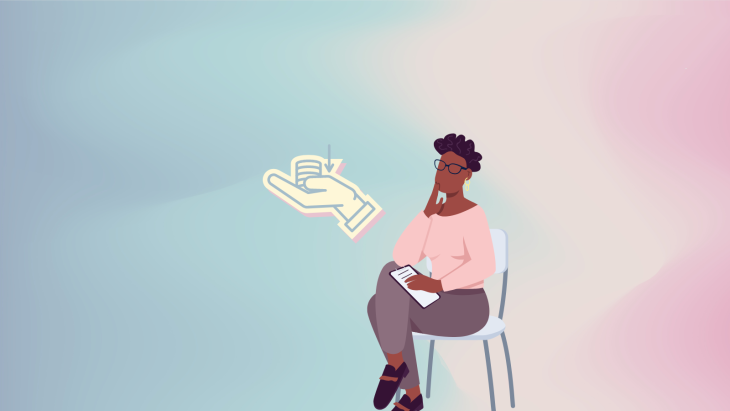 People have been more open to addressing their mental health issues than the past years. Now, more than ever, there is a need for therapists and social workers to leverage their businesses and expertise so that they can maximize the value that they can get from their work.
Being a therapist or a social worker can be mentally exhausting and not getting the financial compensation that we deserve and want can take our passion from what we`re doing. Here are the main reasons why our income does not match to our ideal one and what we can do to counter this.
Insurance Companies Don't Want To Pay More
Despite the rising costs of establishing a practice, reimbursement rates for psychologists or mental health therapists have not increased for over 10 years. Some companies have even cut their reimbursement rates. Insurance companies` rates is one of the reasons why salaries of professions related to this line of work is not increasing.
Clients Can't Afford Higher Bill Rates
If a client can`t afford your rate, then he/she is not your target audience. It is easy to just give in and offer your services for a lower rate to entice clients but that will cost you a lot. Clients appreciate the fact that you provide them with quality services and you need to be well-compensated for that.
Find your own niche. Being a jack of all trades can`t be helpful for your part sometimes. Specializing on one thing that is not common around the neighborhood. It is a simple supply and demand thing.
Add some special offers. You can also offer couple`s therapy, group sessions, substance-abuse therapy, or trauma therapy. Having a marketing department that is the best in what they do will really help your business.
Offer online services. We are at a technological time and we need to adapt to these times. Having online sessions might help increase your revenue. People across the globe can now access your services.
Take a business course. I know that you have been studying all your life just to get here but if you already have your own practice and you want to maximize the value that you get from it, then join a business course even if it`s just for a month or two weeks will not hurt you. There are some things that you need to learn from people who have experienced it.
Big Corporations Monopolize All Of The Clients And It's Difficult To Compete
Big corporations have a lot of budget for marketing and that is a huge part of growing your business no matter what field you are in. These corporations became a big deal for a reason.
It is time you take marketing seriously. If you can`t handle it then outsource it from a good marketing team. Allot budget for this part because I swear clients will come running to you in no time. Being a business man involves letting go of the idea that you can do everything on your own. Having your own practice includes delegating. You need to be able to recognize the potential in people and use that to your advantage.



#TherapistStruggles #SocialWorkerProblems #MentalHealthMatters #TherapistLife #SocialWorkChallenges #IncomeGrowthTips #MentalHealthCare #TherapyInsights #BusinessStrategies #TherapistCommunity #SocialWorkerSupport #CareerAdvice #MentalWellness #WorkLifeBalance #MentalHealthSupport #BusinessTips #ProfessionalDevelopment #TherapistJourney #SocialWorkSolutions #MentalHealthAwareness #ClientEngagement #TherapistTips #SocialWorkerLife #IncomeBoostingIdeas